How do I Earn an Accounting PhD?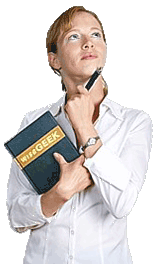 A Doctor of Philosophy (PhD) in Accounting is the highest degree a person can earn in the accounting field. An individual may work toward this degree in the hopes of securing a high-level teaching position or to demonstrate that he is qualified to work in advanced accounting positions with a government agency or major corporation. A person may even pursue this degree as part of his plans to start an auditing business or major accounting firm. To earn an accounting PhD, a person typically has to earn a bachelor's degree and a master's degree before gaining admission to an accounting PhD program. He may also need to secure significant experience, depending on the PhD program he chooses.
An individual who wants to earn an accounting PhD typically has to earn a high school or general educational development (GED) diploma as his first step in preparation. With this credential, an individual can gain admission to a bachelor's degree program. To secure acceptance to an accounting PhD program, a person may have to earn a master's degree as well. There are some schools, however, that are willing to accept applicants who have only earned bachelor's degrees. Many PhD programs also require applicants to provide transcripts from every college or university they have attended.
Besides official college transcripts, there are typically other requirements a person must meet to gain admissions to an accounting PhD program. An individual may have to take admissions exams and submit the scores to the schools to which he is applying. He may also have to submit letters of recommendation as well as an essay that details what his goals are and why he is seeking admission to the PhD program. Additionally, some schools have work experience requirements that a candidate must meet. For example, some may require accounting PhD candidates to have at least a couple of years experience in an accounting job.
The length of time a person needs to earn an accounting PhD may vary, but many people are able to earn this degree in about five years' time. This type of program usually requires the student to complete core courses as well as elective and supporting credits. An individual who wants to earn this doctoral degree may also have to complete a research project or prepare and defend a dissertation in order to earn this credential. Some schools may require PhD candidates to take comprehensive exams as well.
Woman holding a book