How Do I Get a Master's Degree in Technical Writing?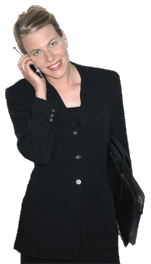 Just about every industry is in need of qualified technical writers who can produce various types of written documents or content for websites. If you think you might be a good candidate for such a position, you may want to consider earning a master's degree in technical writing to hone your skills and boost your resume. Before you can earn such a degree, however, you will first need to graduate from high school and attend a college or university to earn a bachelor's degree. It is not possible to earn a master's degree in technical writing without first earning an undergraduate degree.
While in high school, it is a good idea to pay special attention to writing and reading coursework, as these will be exceptionally relevant if you want to earn a master's degree in technical writing in the future. It is also a good idea to take some basic computer skills classes so you will be familiar with common computer programs, especially word processing programs. After you graduate from high school, enroll in a bachelor's degree program in writing or languages. Be sure the language you choose will be relevant to the region in which you intend to work; in English speaking countries, for example, an English degree can be very useful, especially if the focus or concentration is on technical writing.
As an undergraduate student, you can prepare yourself to earn a master's degree in technical writing by researching various master's degree programs and taking part in an internship. Try to find a master's degree program that is well respected, and one that will give you the qualifications you want at a price you can afford. Do this while you are doing your undergraduate studies to be prepared well after graduation. During your junior and/or senior years of undergraduate work, you may qualify for various internships from professional companies.
Taking part in an internship will give you contacts within a particular industry and will give you relevant work experience employers will look for later on. This is also a good qualification to write on an application for a master's degree in technical writing. You may also consider getting a job after you graduate with a bachelor's degree and working on a master's degree in technical writing on a part time basis. In this case, the internship may help you enter the work force earlier so you can earn a wage while you earn your master's degree.


Businesswoman talking on a mobile phone