How do I get a Master's Degree in History?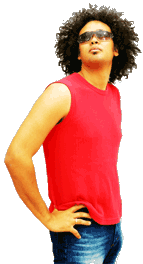 A master's degree in history provides good preparation for a range of jobs, including those in teaching, museum work, research, and even some types of writing. A person who wants to earn a master's degree in history usually has to graduate from high school and then pursue admission to a graduate school program. This normally involves taking an admissions exam, writing an essay, and securing personal recommendations. A prospective master's degree student will usually have to submit his official transcript from undergraduate school as well.
The first step in earning a master's degree in history is gaining admission to graduate school. To do this, a person is expected to earn good grades in undergraduate school, particularly in history courses. Many schools prefer applicants who majored or minored in history or pursued a related field of study. Some will accept applicants with degrees in other subjects, however, often on a case-by-case basis.
Usually, graduate school history programs also require applicants to submit letters of recommendation from their undergraduate school professors. Typically, applicants also have to submit the results of a standardized test to the schools to which they are hoping to gain admittance. In many places, the required test is the Graduate Record Examination (GRE). In some countries, however, this exam is not required, but other admissions requirements may apply.
In most cases, a person who wants to earn a master's degree in history also has to submit a personal statement or statement of goals. This essay is usually meant to discuss the applicant's interest in pursuing a graduate history degree. It also provides a way for a prospective student to show admissions officers why he is right for the program.
Once a person has gained admission to a master's degree in history program, he may need two to three years to complete his studies, though people who attend part time may need up to five years to earn their degrees. In most cases, a person will have to complete a master's thesis in addition to passing a comprehensive examination to earn this degree.
There is no set career path a person has to follow after earning a master's degree in history; a person who earns this degree may use it to pursue a career in a range of fields. For example, some with this degree will teach in secondary schools or even at community colleges. Others may prefer to pursue careers in fields like research or archiving. A person may use this degree to seek a job as a museum curator or a program coordinator. Some people may also pursue this degree on the way to their goal of earning a Doctor of Philosophy (Ph.D) in history.
Man with hands on his hips