How Do I Get a Kinesiology PhD?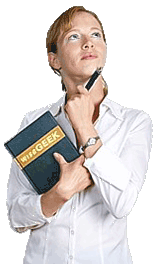 Kinesiologists study the science and mechanics and movement in humans and animals. While kinesiologists pursue many careers, those who wish to go into teaching or research often need to acquire a kinesiology PhD. To obtain this degree, candidates must first complete a doctorate-level program in this field, which generally involves both standard classroom work and a significant research project. Each kinesiology PhD program has its own requirements and qualifications, though the majority require candidates to have at least an undergraduate degree in kinesiology or a related field.
The first step towards earning a kinesiology PhD is to find a doctoral program that meets your needs. Industry associations, such as the American Kinesiology Association, can help you find accredited programs that meet your specific requirements in terms of location, cost, and areas of study. These organizations can also help you evaluate programs, and explain the entry requirements to help you determine if you qualify.
Once you have a list of potential degree programs, contact each school to learn about the admissions process. Some require an undergraduate degree in kinesiology, while others may require students to obtain a graduate degree, such as a master's. Many have specific standards regarding each applicant's coursework in kinesiology-related coursework, such as science and mathematics. Even those with an undergraduate or graduate-level degree may be asked to pursue supplementary graduate coursework in these fields prior to acceptance into a kinesiology PhD program. Some students may also be accepted with deficiencies, which means that the student must complete some basic courses prior to or in conjunction with those required for the PhD.
Many kinesiology PhD programs require applicants to specify a particular interest or field of study prior to admittance. This allows the school to determine if any faculty members have a matching interest or experience to assist the student as he completes his doctoral work. Others encourage the student to choose a field of specialization within kinesiology, such as athletic training, physical development, or physiology. If you want to work in one of these fields, consider sticking with kinesiology PhD programs that offer these specific areas of study.
After you have been admitted to a PhD program, you will complete both classroom work and independent research. The research project, known as the thesis, represents a major commitment in terms of time and energy. You will have to complete an independent research project, then submit it for review by a school committee. Many programs also help students publish these thesis projects in scholarly journals. After you complete all coursework and your thesis, you will be awarded your kinesiology PhD.


Woman holding a book