How Do I Get a Heavy Equipment License?
A heavy equipment license will qualify you to operate various types of heavy machinery on construction sites or on roads throughout your region or country. In order to get a heavy equipment license, you will need to take a preparation and certification course at a vocational school or private training school. Research the various types of certificates in your area to be sure you choose the most appropriate one. You will also need to earn a commercial driver's license (CDL) in order to get your license for heavy equipment. Specific license endorsements can vary by region, so be sure to find out what is most applicable in your area.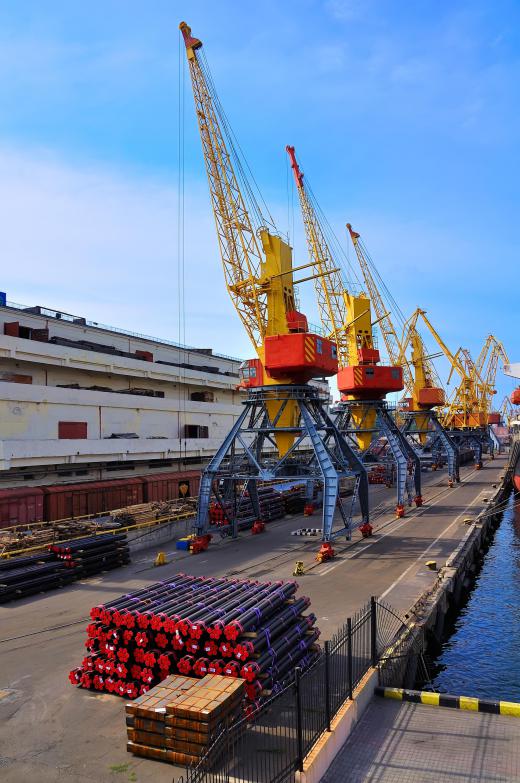 You probably won't need to have completed any specific level of education in order to get your heavy equipment license, though employers increasingly look for candidates who have completed at least a high school education. In some cases, a high school diploma or equivalent qualification may be required before you can enroll in a post-secondary training school program, so be sure to figure out what the entrance requirements are before attempting to enroll. The training course will give you the opportunity to learn the basic skills you will need to get your heavy equipment license, and in some cases, you will be able to get behind the wheel of various pieces of heavy equipment to learn how to safely operate them.
Employers may or may not require you to take part in such a training program before you are hired. Some employers will hire you as an apprentice, during which time you will learn the necessary skills and techniques required to safely operate heavy equipment. This means taking a training course would be redundant. An apprenticeship can last up to three years or more, and you will usually get paid as an apprentice, though not as much as a full-time operator. Once your apprenticeship is complete, you will need to pass various certification exams in order to get your CDL with the proper endorsements. A CDL will be necessary in order to obtain a heavy equipment license.
Some heavy equipment license training is geared toward one specific type of equipment. A crane operator's certification, for example, will give you the credentials needed to operate various types of cranes only. This training can be quite intensive, but you will be a valuable job candidate for various employers if you go through the trouble to earn this certification.


By: amadorgs

A heavy equipment operator may be certified to operate excavators.

By: vetkit

Crane operation requires certification.

By: zimmytws

A high school diploma is typically the minimum educational requirement to get a heavy equipment license.