How Do I Choose the Best Used Heavy Equipment?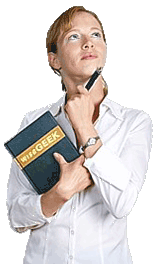 There are numerous sources of used heavy equipment for industrial and commercial manufacturing and construction companies to expand their inventory. While equipment rental is a viable option, especially for short-term use of a specific piece of equipment, purchasing used equipment may have bigger financial benefits to the bottom line. Used heavy equipment can be purchased through liquidation sales and auctions alike and some equipment manufacturers may also sell refurbished equipment directly.
When scouting for used heavy equipment, use established industry contacts as a starting point for sources. Since many contractors have working business relationships with a variety of similar contractors, this networking may help in the search for used heavy equipment. Construction companies, especially general contractors, have a construction yard where equipment is stored and maintained. As inventory grows or routine equipment needs change, these companies may attempt to sell off their used equipment. Contacting equipment yard managers within individual business networks may yield good deals.
Another good source of used heavy equipment can be found through auction services. When companies choose to or are forced to shut their doors, existing property, including equipment is typically liquidated or auctioned off. Similarly, leased or purchased equipment that has been repossessed may also be sold at auction at a discount. Equipment auctions can be located through industry contacts as well as by inquiring with services that specialize in heavy equipment.
When considering purchasing used heavy equipment, it is a benefit to be familiar with both the retail value of various types and models as well as applicable tax codes for the area where your company is located. Before making a used purchase, identify the value of saving money buying used in relation to sales tax and business deductions that apply to the purchase. Rarely, it may be more beneficial to the bottom line to buy new.
Companies looking to purchase used heavy equipment in bulk to build a fleet should protect the investment by having the equipment reviewed by a heavy equipment mechanic or the equipment yard manager. It may also be wise to track the investment purchase in terms of projected use and compare rental or leasing options. While most used heavy equipment won't come with a warranty, it may still be possible to save money in the long run even with required service or maintenance after purchasing. Be sure to check for potential OSHA violations specific to your industry when considering purchasing old equipment with outdated technology.


Woman holding a book