How do I get a Federal Student Loan?
Federal student loans are the largest source of college education loans. They offer a variety of benefits, such as lengthy repayment terms and low fixed-interest rates. You can apply for a federal student loan by filling out the Free Application for Federal Student Aid (FAFSA).
The first federal student loans were the brainchild of economist Milton Friedman. Direct loans were first issued under the National Defense Act of 1958 and backed with funds from the U.S. Treasury. In 1965, the government also began to guarantee student loans that were provided by banks and nonprofit lenders. This second federal student loan program, called the Federal Family Education Loan (FFEL), remained in existence until 2010, when Congress voted to eliminate FFEL. As of July 1, 2010, all federal student loans are now issued through the Direct Loan program.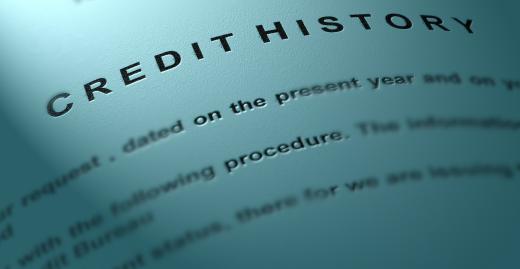 Generally, the Direct Loan program comprises three separate types of loans: Direct Stafford loans, for undergraduate students; Direct PLUS loans, for parents or for students seeking a graduate or professional degree; and Direct Consolidation loans, for students who wish to consolidate multiple existing student loans.
A federal student loan carries a number of benefits, especially when compared to a private student loan. First, federal loans have a fixed low-interest rate set by the government. Second, you don't have to pass a credit check in order to qualify for a federal student loan. Even if you have no credit history — as is the case with many recent high-school graduates — you can get a student loan with no cosigner.
Another benefit of federal student loans is their flexible repayment plans. Depending on your income, you can choose between several repayment options. In the case of financial hardship or other challenges, you may be eligible for a deferment or forbearance, meaning that you won't have to make payments on your student loan for a specified amount of time. When you are enrolled in school at least half-time, you are not obligated to make payments on your student loan.
There are two types of federal student loans: subsidized and unsubsidized. Subsidized loans are based on financial need and do not accrue interest as long as the student is enrolled in college on at least a half-time basis. They also do not accrue interest during grace periods or deferments. Unsubsidized loans are not based on financial need, but interest on these loans begins to accrue as soon as the funds are disbursed to the student. You can make interest payments on an unsubsidized federal student loan at any time.
To apply for a federal student loan, you must fill out and submit a FAFSA. On this application, you record any pertinent financial information about yourself and your parents, so that the school can determine your financial need. Once your college or university reviews your application, you will receive an award letter notifying you of your eligibility for a student loan.


By: zimmytws

Completing the Free Application for Federal Student Aid (FAFSA) is the first step to getting a federal student loan.

By: karam miri

A student does not have to pass a credit check in order to qualify for a federal student loan.