How do I Find a Timeshare to Rent?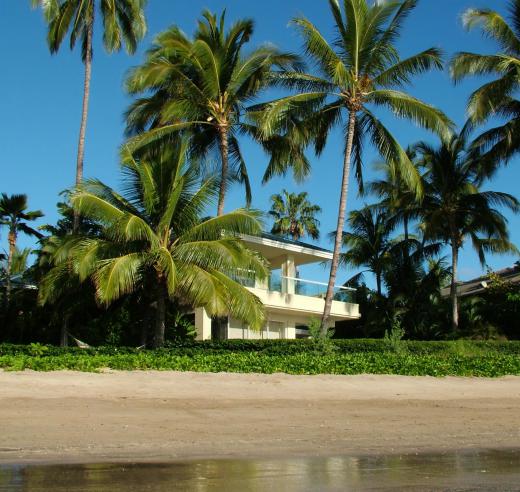 There are many ways to find a timeshare to rent. One of the most popular ways is to perform an Internet search. This can be as simple as typing "timeshare for rent" into a search engine's search box. However, it may be a good idea to narrow the search by adding a specific location to the search string, as such a general search could return millions of results. For example, "timeshares for rent Orlando, Florida" may return more targeted results than "timeshares for rent" would.
Besides search engine searches, a person may also find a timeshare to rent through websites designed just for this purpose. For example, there are some websites that are set up to connect timeshare owners with those wishing to rent. Each of these websites may be a little different, however.
Some timeshare websites may post ads for timeshare owners and require potential renters to contact owners to make rental arrangements. Others may actually make and confirm reservations, collect deposits and final payments, and handle rental contracts. In fact, some of these websites may handle all of the work for the owner, and the renter may never have any contact with him at all.
There are also some timeshare programs that include properties throughout a particular country or around the world. Such programs often have websites or phone numbers that allow renters to book vacations at any property within the program. Some of these programs may rent to anyone, but others may require some type of membership. There are also some timeshare programs that allow friends and relatives of owners or members to rent timeshares at owner or member rates.
While the Internet is a valuable resource when it comes to finding a timeshare to rent, it is not the only source for timeshare rentals. Many people are able to find a timeshare to rent in their local newspaper's classified section. They are listed much like regular homes to rent, though they may be listed under the heading of timeshares or vacation homes. Some owners also advertise by placing flyers on bulletin boards, at libraries, in recreational centers, and even on telephone poles.
If a vacationer has a particular locale in mind, she may do well to call real estate agencies near her vacation destination. Sometimes, real estate agents handle rental arrangements for timeshare owners. Last, but not least, word of mouth is a good way to find a timeshare to rent. Often, friends and family members know at least one person who owns a timeshare rental, providing valuable leads.


By: chasingmoments

Popular vacation spots may offer timeshare opportunities.