How do I Choose the Best Winter Job?
There are various opportunities available to someone seeking a winter job. Choosing the best one will likely depend on factors such as your skills and interests, the amount of time you can commit, and how far you are willing to travel for work. Adults and young people alike often look for a winter seasonal job in order to make extra money and fill their free time. Many students also seek temporary jobs that relate to their long-term career goals. Some examples of these employment opportunities can include work in retail locations, tourist destinations, and even international internships.
A seasonal retail job is a common choice for many people. In several parts of the world, such as the United States and Europe, the winter months bring an increase in holiday shopping. Retailers normally need extra employees to deal with the increase in traffic to their stores. Cashiers, stock people, and other customer service employees are usually in demand during this time of year. When people shop more, they often eat out more, as well. Restaurants may also see a surge in business during this time of year, so they might have temporary winter job openings available.
Ski resorts and places that offer other winter sports are other possible opportunities for someone seeking a temporary seasonal job. Skiing, snowboarding, and ice skating are just three examples of sports that are popular during the winter in many areas. Someone with teaching or coaching experience might want to work at a sports camp or offer private lessons. In addition, most resorts also need seasonal help in the areas of retail, food service, and hospitality.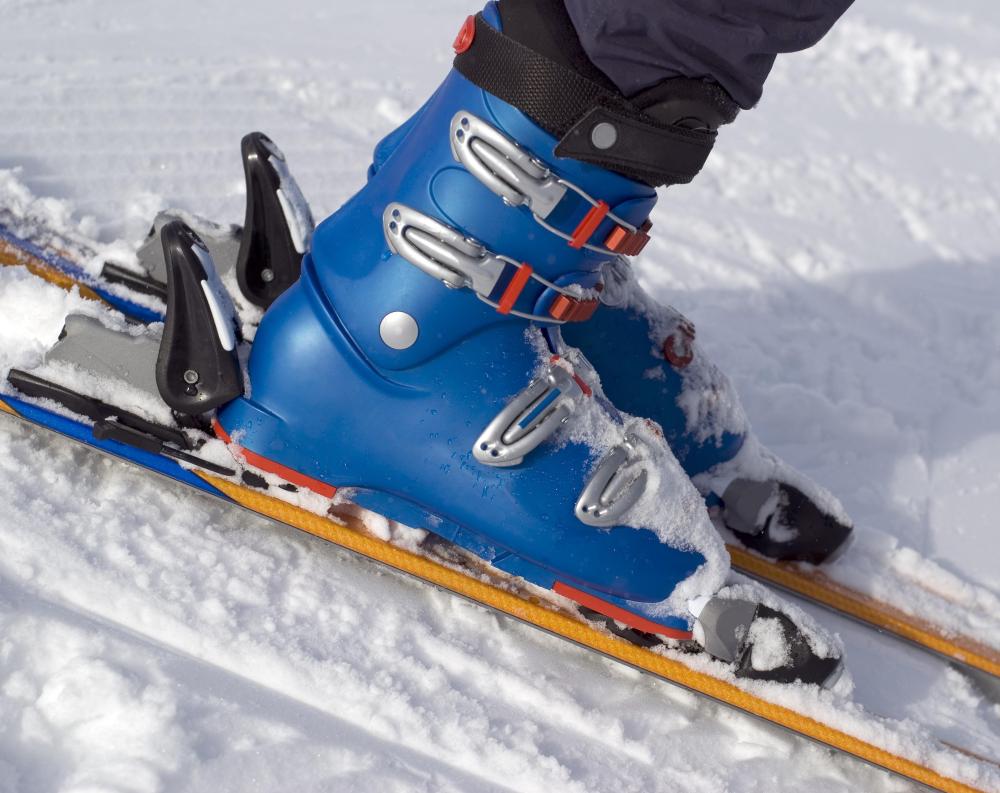 In the United States, some popular winter tourist destinations include wilderness lodges and parks, such as Yosemite National Park and the Grand Canyon. There are usually positions available at these locations for someone looking for a temporary winter job. The types of positions vary, and while some employers provide housing and meals for their workers, others expect their seasonal employees to obtain their own accommodations and other necessities. Some organizations look for particular skills when hiring seasonal workers. The U.S. National Park Service, for example, often hires people with medical or lifesaving skills, as well as those with a law enforcement or security background. Museum experience and administrative skills could also be assets when applying for one of these winter jobs.
Winter weather is cold in many parts of the world, but a seasonal job does not have to entail working in frigid conditions. There are many warmer options, such as ranch resorts in the U.S., for example. Someone willing to travel a bit further for a winter job might also seek a temporary position on a cruise ship. Some people, especially students, enjoy doing service projects or internships during their winter academic breaks. These opportunities can usually be found either in their home countries or abroad.
By: Lisa F. Young

Many people work in sales during the winter, since there is often an increase in retail traffic.

By: francisco

Cleaning businesses who specialize in fireplaces will see their workload increase during the winter.

By: Subbotina Anna

Some places hire people to play Santa during the Christmas shopping season.

By: Gary Blakeley

Ski resorts offer winter job opportunities.

By: Rawpixel

Cruise ships hire temporary help during the winter.

By: Dave Newman

Working at a coffee shop may be especially productive during the winter.