How do I Choose the Best Waterproofing Contractors?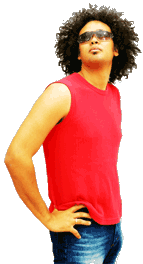 Finding the best waterproofing contractor can be a challenge. While many contractors may claim that they can do the job, basement waterproofing generally requires more than simply digging around a foundation and spreading some tar on the foundation walls. Waterproofing a home is a specialized skill that requires a contractor that understands how a home's water drainage system is supposed to work. A few tips on how to choose the best waterproofing contractors include contacting the National Association of Waterproofing and Structural Repair Contractors (NAWSRC), seeking recommendations from people you trust, and asking a contractor to answer your predetermined questions.
As well as understanding the theory of how water should drain around a home, waterproofing contractors typically need to understand the basics of foundation waterproofing. Also, they usually need to keep current with modern developments in systems. This type of information can include specialized membranes that are applied to the exterior of a foundation and are designed to keep moisture out of a house.
One way to find a waterproofing specialist is to contact the NAWSRC. A professional trade organization that serves both the public and the waterproofing and foundation repair industries, contractor members of the association usually are committed to providing the highest possible level of service to their clients while following ethical business practices. By holding membership in the association, these contractors typically demonstrate their commitment to maintaining the highest possible standards in their work. To keep members aware of latest developments in industry technology and best practices, the organization provides regular informational newsletters along with hands-on training and learning opportunities for its members.
The NAWSRC does not have members everywhere. If there are no members in your area, you could ask people you trust if they have ever had waterproofing work done and if so, would they recommend the contractor they used. Keep in mind that while a personal recommendation is valuable, you might not want to call up the first contractor someone recommends. Typically, you will want to get at least two or three names before checking them out further.
Questions you could ask potential workers when you choose the best waterproofing contractors include: How long have you been in business? Can you give me the names and contact information of some of your previous clients? What type of guarantee do you provide? Do you have a business location? How do you plan to do the job and can you give me a quote?
Generally, you will not want to let yourself be rushed into making a decision. Time and investigation are important factors that you will want to use to help you choose the best waterproofing contractors. You usually will want to be comfortable that the contractor you choose can do the job properly and on time.
Man with hands on his hips