How Do I Choose the Best Video Mixer Software?
To choose the best video mixer software, you should consider what type of features you are looking for, the hardware and software you want to use it with, and that it will function with your operating system (OS). Different programs often provide users with a wide range of tools and features that can be utilized while mixing video, so you should be sure any program you choose offers the features you need. You should also be sure that the video mixer software you choose is compatible with any input devices and video files you want to use, as well as the OS you have installed on your computer.
Video mixer software is a type of computer program used to edit and mix video files, in much the same way that a disc jockey (DJ) mixes audio together. These programs are often used by video jockeys (VJs) who then use these videos, with music, to create live performances and upload their work onto the Internet. If you are interested in video mixer software, then you should consider the types of features you want from such a program. Basic features you should look for include the ability to load multiple video files at once, mixing tools built into the user interface (UI) of the software, and the cost of the program.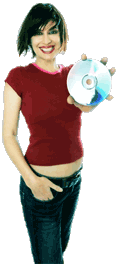 You should also consider any hardware devices you may want to use with your video mixer software. Some of these devices include touch screens that can be connected to another display system, which can then allow you to more easily manipulate and mix video in real time. If you are interested in using this type of hardware, then you should be sure to choose a program that utilizes the tools presented by such a device.
Since different types of video files are often used by VJs, you should also be sure that any video mixer software you choose can use the videos you have. You may be able to use such software to convert between video file types, though this is not always offered by these programs. At the very least, however, you should be able to open the video files you have and save your work as any file type you prefer.
It is also important to ensure that the video mixer software you consider is compatible with whatever OS you run. You should be sure that it is not only compatible with the brand of OS you use, but also the particular version you are running. Some of these programs may also offer demo versions you can use for free, allowing you to try out the features in the software before you purchase it.
AS FEATURED ON:
AS FEATURED ON:






Woman holding an optical disc