How Do I Choose the Best Free Video Mixer Software?
To find the best free video mixer software, you should begin by considering what you need from such a program and ensuring you choose software that can function with any hardware and software you already use. This means you should consider what types of video files can be imported and exported into and from the software you choose and also ensure that a version of that software is compatible with the operating system (OS) you are running on your computer. You should also look for free video mixer software that can be downloaded from a reputable website to avoid malware.
Free video mixer software is a type of computer program that is free to use, usually through a download online, and allows a user to combine multiple video files in a variety of ways. Rather than simply editing video clips together, a video mixer can typically be used to cut different video clips together in real time. Such software can be used for artistic performances, especially by video jockeys (VJs) who often work with video and audio much like a disc jockey (DJ) mixes audio. Free video mixer software you choose should function with the OS you have installed on your computer.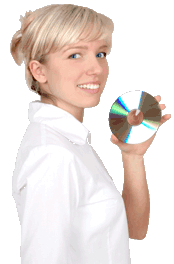 You should also make sure that any free video mixer software you choose functions with the hardware you prefer to use. Different programs can utilize different input devices, such as a standard keyboard and mouse or even musical keyboards. You should be sure any program you choose also supports the specific model of input device you use, especially if you prefer a more exotic device.
Since there are many different file types that can be used for audio and video, you should be sure that any free video mixer software you choose can utilize file types you need. This is important for both the video files you wish to work with and any files you might want to save for future use. You should also look at the different features provided with free video mixer software, including the ability to save presets for use in real time mixing, differences in user interfaces, and the video quality and resolutions supported by a program.
Any free video mixer software you choose should also be provided by a website you trust. Many different types of malware, including viruses, Trojans, and spyware, can be distributed through the Internet using malicious downloads. You should look for sites with a solid reputation for providing safe and reliable downloads and use these sites for software downloads.
AS FEATURED ON:
AS FEATURED ON:






Woman holding a disc