How Do I Choose the Best Used Tanning Bed?
There are many considerations that could help you choose the best used tanning bed. One of the most important aspects to consider is the general condition of the pre-owned tanning bed, which may play a large role in determining the price. The model and brand may be significant considerations as well.
Some secondhand tanning beds may need repairs or replacement parts. Purchasing broken beds may lower the overall purchase price, but you should consider the cost of fixing it and ensure that parts and labor will not exceed the cost of a used tanning bed that is in working condition. If you have the knowledge needed to repair a tanning bed, it could be beneficial to look for tanning beds that do not work at the time of purchase.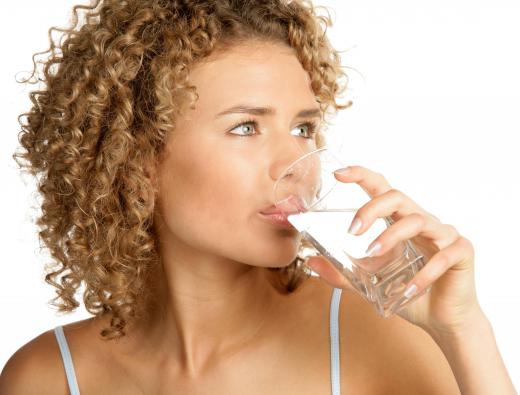 Used tanning beds might be in perfect working order when purchased. Broken bulbs are one of the most common issues, but may be easy to fix. If you are not interested in fixing the tanning bed, ask for a demonstration to ensure that it functions properly.
The age of the tanning bed is also important because tanning beds have existed for many decades. Technology has improved since the manufacture of the earliest tanning beds, and outdated technology may hinder your enjoyment. Some people may enjoy the way older models look, but most people prefer to use newer models that require less wattage and have bulbs with lower radiation levels.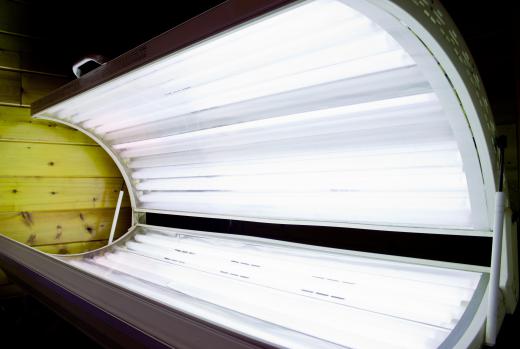 When shopping for a used tanning bed, inspecting the item for any obvious signs of damage is very important. Look for dents and cracks on both the exterior and interior. Inspect the device for signs of excessive use, such as scratches or discoloration on any surface of the tanning bed. It is also a good idea to check the control panel and timer before making a purchase.
If you do not want to buy a used tanning bed from an individual, you may find other options. Sometimes stores that sell tanning beds have used products for sale. Tanning salons also may sell their old tanning beds after upgrading the equipment. A tanning bed that was in service at a salon may be worn out due to constant use over a long period of time.
When purchasing a used tanning bed, one of the best things you can do is to research specific models and brands. Finding out about problems that frequently occur in particular brands or models can prevent wasting money on an inferior product. When researching, you also may learn about product recalls and unsafe features.
AS FEATURED ON:
AS FEATURED ON:






By: studiovespa

A lightly tanned woman.

By: markcarper

A tanning bed.

By: Rido

Opting for a used tanning bed can be a cheaper way to purchase a high-end, high-quality tanning bed.