How do I Choose the Best USB Freeware?
USB is the acronym for Universal Serial Bus, one of the standard interfaces by means of which peripheral devices can be connected to a computer. USB devices include storage devices, such as thumb drives — also known as USB drives, as well as other names, like pen drives, flash drives, and memory keys — and external hard drives, as well as keyboards, printers, digital cameras, mice, and tablets. The term USB freeware refers to software that the user does not have to pay for and which is made to run from the USB drive without being installed onto a computer. USB freeware is useful for programs one wants to have accessible anytime, anywhere, on computers other than one's own, for example, public access computers. Choosing the best USB freeware involves finding safe software that meets one's needs and matches the operating system or systems of computers one uses.
USB freeware for Windows® consists of executable files. These are available in many places, but are known carriers of malware, viruses, etc. What looks like a good, free bargain, may be lying in wait to take over your computer. So it is absolutely essential to download USB freeware from a trusted site, preferably one that guarantees that the software is free of any type of infection.
The first and most important type of USB freeware that you might want to consider is security programs. Included in programs to be considered would be virus protection and software to disable the autorun feature. Also consider a program to lock and/or encrypt files, folders, or drives and back-up or disk-copying software. Other top USB freeware to consider includes syncing software and an uninstaller that can help cleanly rid a system of whole and damaged applications. Data recovery can also be highly useful in emergencies, such as a hard drive crash and/or accidental deletion of files.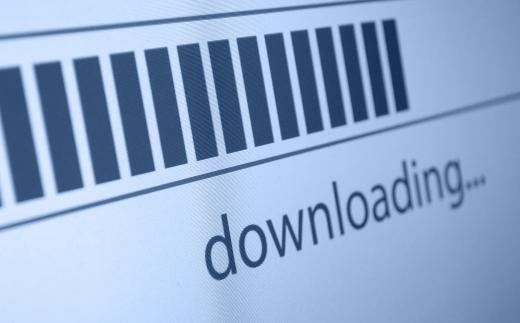 After basic security issues are covered, you might consider software that is so widely used as to be extremely necessary. This would include web browsers, for example. Also highly useful are telephony tools. Of course, if you are looking for a particular type of productivity software — such as a to-do list — playlist software, or desktop widgets, the best USB freeware for you will be the freeware that fits your specific needs.
AS FEATURED ON:
AS FEATURED ON:






By: Debs (ò‿ó)♪

USB thumb drive.

By: jamdesign

Downloading USB freeware from a reputable site can help ensure malicious software is not downloaded along with it.

By: macbrianmun

USB cables are used to connect devices -- such as printers, keyboards and music players -- to computers.