How Do I Choose the Best Travel Vests?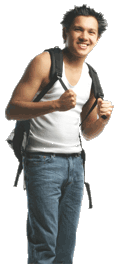 The general purpose of a travel vest is important because it can determine style, material, and price. Some people want vests for travel that have the maximum amount of storage space. Other people may just want a stylish vest. Many people want a vest to be waterproof, while others may need a vest that will keep them warm. Thinking about where you will be traveling and what types of weather conditions you may encounter can be helpful when making your selection.
Some people may be interested in the storage space, pockets, compartments, and pouches provided by a travel vest. When traveling, some people may require a great deal of storage space, especially if they have many small items they need to take along. Some people may need only minimal storage space for items they find during their trip. Determining the amount of storage space required could help you narrow down your options.
For people traveling in cold environments, it may be very important to buy a warm vest. A well-insulated travel vest, or one that is lined with material like wool or flannel, can add an extra layer of protection against the elements. People using vests for use in cold weather also may want the vest to fasten securely in the front. The vest collar can be important as well because people exposed to cold conditions sometimes want to flip the collar up to protect their necks from the cold.
If traveling in areas with warm temperatures, a safari vest may be an appropriate choice. Safari vests are often lightweight and made from fabrics that provide some ventilation to assist in keeping people cooler. Often lightweight travel vests are produced in light colors to further aid in keeping cool, but you may be able to find one with bright, fun colors or patterns as well.
Another important aspect for some people is the way the garment looks. The pockets and compartments that cover a travel vest can be visually appealing to some people, even if the person does not intend to use most or all of the storage space. Travel vests designed with different colors or with different tailored fits may be ideal for some people as well. Designer travel vests, however, may cost more than regular ones.
Children may wish to use travel vests as well. Many travel vests for children are made to attach to the seat belts of an automobile, and sometimes they can be used in lieu of a booster seat. Other kids vests may just be smaller versions of travel vests worn by adults.


Man with a backpack