How Do I Choose the Best Sliding French Doors?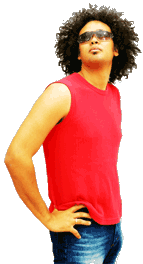 In order to chose the best sliding French doors, you should first determine your budget, your aesthetic preferences, and your space's needs before shopping. There are many different types of French doors, of various designs and materials. Although they are not cheap, there is quite a range of prices for sliding doors. The size, materials, and brand name all affect the cost of the door, with custom doors of special sizes and design being the most expensive.
The best sliding French doors are not necessarily the most expensive. Determine the amount of money you can afford, and look for the highest quality doors that fall into that price range. Some types of material, like vinyl, can be less expensive than traditional wooden french doors, and in some cases, you can get discounted or used doors from architectural salvage yards or secondhand home goods stores.
Doors should match the aesthetic of the room in which they are installed. The glass, panes, hardware, and moulding can be designed to match a variety of styles from traditional to modern. Many different stains and paint colors for doors are also available. To make a visual statement, choose a bold design with large panes, or use patterned glass. For a subtle look that blends into the surroundings, a plain glass door with no panes is the best choice.
In choosing the design, consider the functionality of the door itself. For instance, the size and number of panes you choose will affect both the style and how much light the door lets in. Naturally, larger panes or no panes will allow the most light to pass through, but they also compromise privacy. Patterned glass or frosted glass can allow for greater privacy without greatly reducing the light level.
Sliding French doors can have two or more panels. The more panels, the more light is allowed into the room. Even so, you must have the space to allow for the panels. An architect or builder can tell you if you have a wall that will allow multiple panels or whether the space contains structural features and cannot be used for the doors.
More than one of the panels on sliding French doors can act as the actual door. Stationary panels are dummies that only look like part of the door. When deciding which panels should slide open, consider the natural flow of traffic through the room, and choose the side or sides that can accommodate it best.
Some doors come with pre-installed hardware while others do not. If you do purchase a door with pre-existing locks and handles, make sure they are suitable for your needs. the best exterior sliding French doors will have a secure locking system which can be keyed to match the other exterior locks in your home. Interior doors may only have a latch.
It is best to shop for sliding French doors from a local store. This way, you can try out the door in the showroom, inspect it for quality workmanship, and see if it really does match your taste in style. One the biggest complaints about sliding French doors is that they are difficult to close and have a tendency to jam. If you notice that the showroom door sticks or seems too heavy to comfortably open, keep shopping.
If you must purchase a door online, be sure that the company offers a guaruntee on their products. If you have any questions, call the company and speak to representative. If you are sure they have the product you need, ask if there are any specials or incentives being offered at the time, like free shipping or a hardware upgrade. Make sure the company insures delivery against damage as the glass can be easily cracked or scratched in transit.
Man with hands on his hips