How Do I Choose the Best Short Pajamas?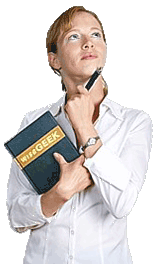 Short pajamas can help keep you cool and comfortable during warm weather. You may want to consider summer pajamas made from breathable and lightweight fabric, such as cotton. It can also be helpful to know what size you need so you will not buy a pair that is too restrictive. The bottom piece should have a wide elastic waistband with good flexibility, and the top should not contain buttons or zippers that rub against the skin.
When you are looking for short pajamas, it can be helpful to read the garment label. This can give you information about the type of material used to make the pajamas as well as how to care for them. Since you may want to wear these pajamas during warmer weather, those made from cotton could be good choices for summer wear. If you are looking for winter pajamas, those made from flannel could be ideal.
It can be very important to choose the right size short pajamas. Sizes vary among manufacturers, so it might be wise to try on several pair. That way, you can make sure the pajamas are neither too tight nor too loose. Doing so can also give you an idea of whether the fabric feels smooth against your skin rather than rough or itchy.
Even though buttons or zippers may look nice on a pair of summer pajamas, they might cause the garment to be uncomfortable. While you are trying on short pajamas, check to see if any of these adornments rub against your skin. You may want to choose a pair that slips on and off rather than using fasteners in order to avoid this issue.
Looking at the construction of these garments can give you an idea how well they are made. One way of doing this is to stretch the elastic waistband of the bottom piece in order to see how well it moves. It should be easy to stretch without being extremely loose. You may also want to pay attention to the stitching to see if the seams show signs of raveling. The seams should be completely finished without any rough edges that might rub against your body while you are sleeping.
There are many different styles and patterns available, so it can be easy to find a pair that you like. Take the time to look at different designs so you can choose a pair of pajamas that are comfortable. Many prefer those that are fun to wear as well.


Woman holding a book