How do I Choose the Best Scrapbooking Stamps?
Choosing the best scrapbooking stamps means selecting quality rubber stamp designs from quality manufacturers. Cheap stamps that fall apart or don't make a clear image on the page aren't worth saving a few cents on. If you choose your scrapbooking stamps from a reputable craft store, you should expect a good outcome from the products. Be sure to save your store receipt in case a stamp does turn out to be defective in some way; if the shop is reputable, it will refund your money or let you pick out a similar item to replace the defective one.
If you're on a strict budget to buy scrapbooking stamps and/or you have limited space to store them, the best stamp designs to buy are those that are versatile. For instance, rather than purchasing a separate scrapbooking stamp of a decorated Christmas tree and only use it around those that holiday, consider buying two all-purpose stamps that can work together. A tree and a small star stamp can be combined on a Christmas page as well as used separately. For instance, the tree and star stamps would be ideal to use separately to decorate camping scrapbook photos. The star could be used with many different page themes such as school plays, birthdays and photographs taken at night.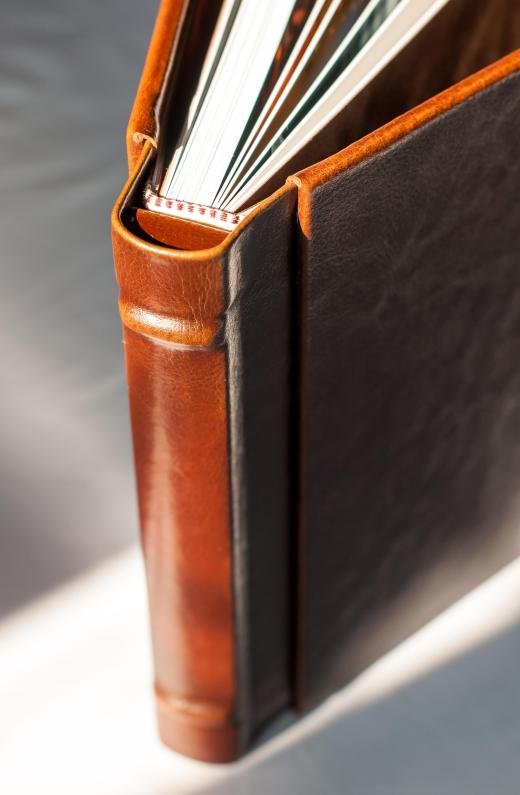 You can also choose stamps that you can use in page borders and as photograph frames by drawing freehand between them. For example, a simple circle scrapbooking stamp becomes a balloon when you draw a string onto the stamped image. Rose scrabooking stamps can have your unique touch when you sketch on stems and leaves. Make sure to use acid-free inks so your scrapbook creativity can withstand the test of time.
To help you narrow your selection of scrapbooking stamp motifs, you can always plan a section of your pages and decide which stamps you could use several times. You can vary the look of the same scrapbooking stamps by using different stamp pad ink colors. On open-lined stamps, you could color in between the lines using markers or pencils to create new looks. Acid-free markers and watercolor pencils can give quality, scrappooking results in looks that range from bold to pastel.
If you join a scrapbooking club, you may be able to purchase stamps in bulk as a group to save money. Some clubs also trade scrapbooking stamps and other materials between members. You may also be able to learn about companies that have good quality stamps at good prices from other club members.
AS FEATURED ON:
AS FEATURED ON:






By: SilviuFlorin

Stamps can add visual interest to the pages of a scrapbook.

By: Monkey Business

Cheap stamps that fall apart easily usually aren't worth the money saved.