How do I Choose the Best Prefab Cottage?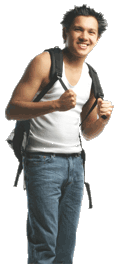 Finding your dream prefab cottage is a matter of deciding the features you enjoy, and what you can afford. Write down and discuss with other family members which features you would like in your prefab cottage, and take the notes with you when doing your shopping. The type, size, price, and amenities you are looking for in a are a matter of personal preference, therefore the decision is based more on emotion and taste than on any particular formula. To find what you want, begin by searching in your local directory for prefabricated house dealers.
Visit each seller and discuss what you are looking for with the owner or manager on duty. Often, there will be a model home that you can walk through to get a good idea of what they have to offer. Pictures and other materials may also be available so you can get a feel for various floor plans and layouts.
If you do not find anything you like, ask about custom-made prefab cottage plans. In some cases, you can choose the layout, flooring, color choices and other aspects of the cottage and have it built to your specifications. Not all companies have this option, but you can generally order from an online dealer and have the home delivered and constructed on your land.
In the event that more than one prefab cottage is to your liking, the deciding factor may be pricing. Sometimes you can talk a company down on price, or negotiate more affordable financing options. This will help make monthly payments for your cottage more affordable.
You may find both prices to be affordable and reasonable. In this case, you may need to consider more thoroughly what the cottage will be used for. If it will be used as a vacation home for your family, choose the one that will best meet this need. If it will be used as a rental property, you may wish to go with the less expensive option to maximize profits. Most importantly, go with the company with the best reputation for quality service.
Find out more about a company's reputation by asking for referrals. Ask plenty of questions about the business and the homes they sell. More than likely, former customers will be glad to give you truthful information regarding their experiences.
Be sure that if you are buying your prefab cottage as a vacation home or rental property, you check all laws and regulations governing such an arrangement in your area or the area in which the home will be placed. Property taxes and fees may be applied in some locations. Also, be sure the land is prepared for building and all zoning and building laws are met before you get started.
Man with a backpack