How do I Choose the Best Predatory Lending Attorney?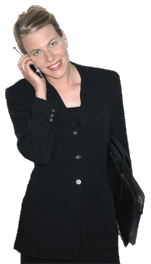 Choosing a predatory lending attorney can require a good deal of research and comparison-shopping on your part. You'll likely want to select an attorney who has a good deal of experience as well as an excellent reputation. You may also prefer to choose an attorney who specializes in predatory lending laws rather than serving as a general legal representative. Finally, you may request consultations with the attorneys you are considering in order to choose not only the most experienced and reputable attorney, but also the predatory lending attorney with whom you feel most comfortable.
When it comes to choosing a legal representative, experience does matter. Some people may consider selecting an attorney who is new to the practice of law, perhaps because he may offer lower fees. This may backfire, however, as such an attorney may have a deep understanding of the law but lack the experience to deal with unexpected situations that may arise in a case. Instead, you may be more comfortable with a predatory lending attorney who has some years of experience in addition to the knowledge necessary for assisting you in your case.
You may also consider an attorney's specialty when you are trying to choose a lawyer to help you with a predatory lending case. You may find some lawyers who practice general law and take on all sorts of cases as well as attorneys who specialize in predatory lending cases. While a general-practice attorney may offer to handle your case, you may find it most beneficial to select an attorney who specializes in predatory lending cases. An attorney with this specialty will usually stay up-to-date on the laws regarding your type of case and have strategies developed for winning.
Sometimes people use ads in phone directories to choose lawyers, but there may be better ways. Any attorney can create an ad that says good things about him. To select an attorney who lives up to the praise included in his ads, however, you may have to do a bit of research. For example, you may search online for reviews of an attorney you are considering. Sometimes you may even find news reports about pro bono cases an attorney has taken, tough cases he's successfully argued, and awards he has won. These reports, in combination with positive reviews, may help you to choose the right attorney.
You may feel tempted to hire the first predatory lending attorney with whom you arrange an appointment, but this may be a poor decision. You may be better served by setting up a few consultations with different attorneys before you decide. After meeting with at least a few attorneys, you may then choose the one who seems the most competent and enthusiastic about your case as well as the one with whom you feel most comfortable.
Businesswoman talking on a mobile phone