How Do I Choose the Best Postpartum Depression Support Group?
If you suffer from postpartum depression, a support group can put you in touch with others who are going through the same thing. The first step to choosing a postpartum depression support group typically should be to consider why the other members are there. You should decide whether you prefer a group that focuses on postpartum sadness or other types of depression, or even one that is geared toward the family members of affected women. You also should determine whether the group leader is a licensed therapist or someone who has personally dealt with depression. Additionally, unless you want to join an online support group, you probably want to make sure the group meets nearby and at a convenient time.
One of the most important details to consider is whether the other members are experiencing the same problem as you. For this reason, it is often best to find a group that deals specifically with postpartum depression, because this allows you to talk to other mothers who relate to your situation. If you join a general depression group, you may still benefit, but you will miss out on the opportunity to meet several people who share your symptoms and circumstances. Along the same lines, if you are joining a postpartum depression support group to find ways to help a loved one suffering from this condition, you may want to consider looking for a group tailored toward family members of new mothers. This way, you should be able to talk to people with experience in trying to help their depressed loved ones after the birth of a baby.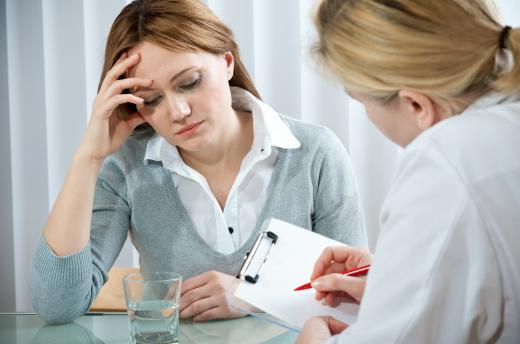 After you find a postpartum depression support group with members to whom you can relate, you should consider the leader of the group. Some support groups are led by a licensed therapist who is able to offer professional advice but may not have personally experienced postpartum depression. Another group's leader may have experience living with postpartum depression but is not licensed to give a professional opinion on mental health. Determining which type of leader you would prefer is a key element of making the best choice for your circumstances.
Convenience is another factor that will likely determine whether you will make use of the postpartum depression support group you choose. If you want to ensure that you will go to meetings regularly, you may want to choose a group meets near your home or office and has sessions that will fit your schedule. Choosing a group that meets far away or has meetings that will be hard for you to attend can result in you not taking advantage of this resource as often as you should. If you cannot find a postpartum depression support group in your area or cannot fit regular meetings into your schedule, you may opt for an online group. This type of support group is usually made up of forum postings and video chat sessions so you can discuss issues with other members whenever you need.
AS FEATURED ON:
AS FEATURED ON:






By: Alexander Raths

Many hospitals and mental health clinics offer postpartum depression counseling.

By: ivolodina

Ensuring that the members of the group are experiencing the same problem is the first step to choosing the best postpartum depression group.

By: stokkete

Location is an important factor when choosing a postpartum depression support group.

By: Vanessa van Rensburg

Postpartum depression typically arises within a month after a woman has given birth.