How Do I Choose the Best plus Size Skinny Jeans?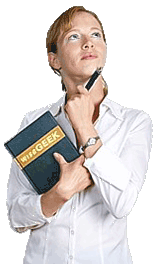 Choosing the right plus size skinny jeans will depend on several qualities, including fit, price, durability and style. There are varying lengths, rises and washes for most jeans, so evaluating your budget and how long you intend to keep your jeans can be helpful in the decision process. In general, darker washes tend to be more flattering on a plus size figure and more versatile when it comes to styling, and light washes and distressed surfaces can sometimes be more fashion-forward. Plus size skinny jeans that contain a blend with spandex, or another stretchy fabric, can provide a more comfortable fit.
Fit is probably the most important quality to consider when looking for plus size skinny jeans. Trying on different brands, fabrics and rises can help give you an idea of the most comfortable and most flattering styles. Opting for mid-rise skinny jeans or curvy fits can improve comfort and create a smooth silhouette down your hips and legs.
Plus size skinny jeans can also be hemmed to a flexible length so that you can wear them with both heels and flats or sandals. Trying on jeans with the shoes that you intend to wear with them can give you an idea of the proper inseam. If you notice that some jeans are too tight in the calves and ankles, consider trying a pair of straight-leg jeans or modified boot-cut jeans, many of which maintain a slim leg with a slightly larger opening around the ankle.
Price is the next consideration, because plus size skinny jeans come in a wide range of prices, from less than $30 US Dollars (USD) to more than $200 USD for designer brands. Designer jeans are expensive, but they tend to have more options when it comes to fit and have slightly higher durability. In some cases, it might be wiser to invest in one pair of high-quality designer jeans instead of several inexpensive pairs of jeans that don't fit well. Trying on different brands at different price points can be helpful in finding the right plus size skinny jeans.
Durability and style and the last things to take into account when purchasing jeans, because both will affect how long you can wear your jeans. Dark washes with few details can be great wardrobe staples that can be worn in more formal settings. By contrast, light washes can sometimes make more of a fashion statement. Durability also varies; distressed denim usually wears much faster than standard materials, and darker dyes can fade more noticeably over time. Asking sales associates for denim care tips can help you maintain your jeans to extend their wear time.


Woman holding a book