How Do I Choose the Best plus Size Romper?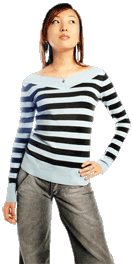 When choosing a plus size romper, it's important to consider how flattering the different features of each style will be. Not all plus size figures are the same, so the details in these one-piece shorter jumpsuit styles do count. The material and fit are other considerations to make, as these can affect not only the looks, but the comfort factor of these garments. As rompers are generally worn as casual wear in warmer weather or on vacations, comfort, including ease of movement, is essential, but the overall look should never appear sloppy.
Cotton and terry cloth rompers are often the best choice for plus sizes, as these are natural, comfortable materials that can often absorb moisture as well as help reduce sweating due to their porous, or "breathable," qualities. Synthetic fabrics aren't as porous as natural ones and may trap sweat close to the body. Polyester or rayon plus size romper designs do tend to look dressier than terry cloth or cotton versions though and some of the flowing styles can be very flattering on plus size figures. A good compromise can be to choose a romper from synthetic material in a style that skims over the body to allow air flow rather than fitting tightly under the arms or clinging to the stomach. This type of fit is likely to be more slimming on a plus size body than a clingy romper anyway.
Avoiding a romper style that fits like a tube is important as it may make a plus sized body look as if it were squished into a sausage casing. A skimming fit with flattering details such as a row of buttons or a V neckline can look ideal on many plus size figures. Vertical detailing can visually slim a thicker body shape, while V necklines tend to be the most flattering for a full or round face. Not all fuller figures are flattered by a strapless plus size romper, but if you have a pear shape rather than a large bust, this style could work well. If you have a small waist, look for a romper that calls attention to this with a fitted mid-section and/or a self-tie belt.
The length of the shorts should at least be long enough to cover the thighs. If you have shorter legs, the most flattering plus size romper could be one with a capri length. Ankle length rompers typically only flatter people with longer legs, whereas a capri pant that ends around the knee area or a bit lower can visually lengthen a short legged body type. In general, darker colors can be more flattering on plus sizes than light. For patterns, it's usually best to choose smaller rather than larger scale designs.


Woman with hand on her hip