How Do I Choose the Best plus Size Coat?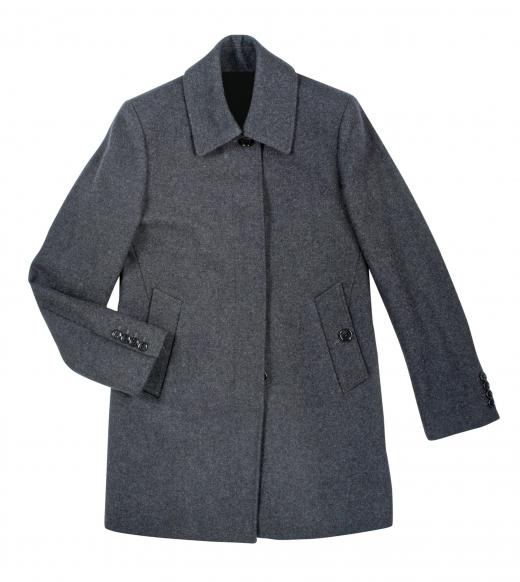 When choosing a plus size coat, look for a good fit that is neither too loose nor too tight. A coat that just skims over the body can be best for not only an ideal fit, but also to offer adequate warmth and comfort. A self-tie belt can draw in the waist in a flattering way for plus size figures, but double-breasted coat styles are often best avoided, as the two rows of larger buttons tend to create a wide look across the chest and stomach. While neutral colors are a good pick because they offer much versatility, jewel tone accent colors can also be a great choice.
Jewel tone colors in plus size coats can be slimming if the shade is dark rather than bright. You may need to try on quite a few colors before finding one that best flatters your skin tone, as all shades of reds, blues and other hues usually aren't going to look equally nice on everyone. When you do find a coat in a flattering fit and color, it can be a great idea to choose a patterned scarf you like that includes that hue. Wearing the scarf with the coat can accent your face as well as dress up the outerwear and change its daily look.
If weather conditions call for you to have a thickly padded coat, it's best to look for a style with a smooth, even padding that doesn't visually add width to your frame. As a general rule, avoid quilted padded coats unless the lines are vertical rather than horizontal. A parka with a stylish hood and adjustable drawstrings both at the neck and waist can be a stylish, yet practical type of plus size coat for harsher winter weather.
For less severe cold weather conditions, a well-made wool, long or thigh-length coat can be a versatile choice. A wool plus size coat with a body skimming fit and classic construction can often be worn with jeans, evening wear or office clothes. Wool outerwear may cost more than synthetic versions, but can still be a better investment, as this natural material helps keep the body warm even if the fabric becomes wet.
If you live in a year round mild climate, a thinner trench coat can be practical as well as attractive on plus size figures. Look for softly draping rather than stiff fabric in a beige if you have warmer tones in your skin or taupe if your coloring is more on the cooler side. Make sure that a belt on a plus size coat you're considering rests on or just above your natural waistline for the most flattering fit.


By: Alexandra Karamyshev

There are many styles of coats.