How Do I Choose the Best Outdoor Ottoman?
An outdoor ottoman can make a nice addition to an outdoor seating area. In order to choose the best one you will need to evaluate your outdoor space to determine the size, shape, and style of ottoman you want. Since the ottoman will be used outdoors, you should look for one that is specially crafted for outdoor use.
Outdoor furniture should be constructed of materials that are weather resistant. Sunlight, rain, and extreme temperatures can fade, damage and warp furniture. When looking for an outdoor ottoman, choose one that is made of materials that can withstand the weather. Teak, plastic, wood, and wicker are all commonly used for outdoor furniture. Certain metals can also be used, when painted with weather and rust-resistant paint or a powder-coated finish.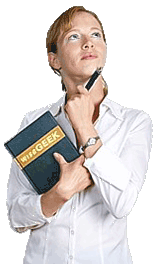 Choosing the best outdoor ottoman is a matter of combining your choice of material with the desired color, shape, and size of the ottoman. You will also need to decide if you want the ottoman to have a cushioned surface for added comfort and whether you prefer attached or removable cushions. When making a selection, consider the space you have available to determine the shape and size that will work best. You may want to try to find an outdoor ottoman that matches, or at least complements, your existing outdoor furniture.
In addition to being used as a foot rest, an outdoor ottoman can be used to provide additional seating. If you will be using your ottoman for seating, be sure to select one that is sturdy and well constructed. An ottoman can also be used as a coffee table or a surface to hold food and beverages while you are sitting outdoors or entertaining. If you think you might use your ottoman for this purpose, look for one that has a flat top rather than a soft, cushioned top.
Outdoor furniture can be purchased in home and garden centers, department stores, and most places that sell outdoor living items. Prices vary, depending on the size and type of ottoman you choose. The materials the ottoman is constructed from will also affect the price. For instance, plastic and resin furniture is generally cheaper than teak and other wooden furniture. The cushion is sometimes included with the purchase of the ottoman. In some instances, however, the cushion is sold separately, which will be an added cost.
AS FEATURED ON:
AS FEATURED ON:






Woman holding a book