How Do I Choose the Best Open Source Video Editor?
When choosing an open source video editor, you should consider what types of features and functions you want from such a program, as well as any hardware and software requirements you may have. You should look for an editor program that can perform any functions you want, such as cropping and cutting, as well as assembling videos together to create a longer video. Since different programs may be able to utilize different file types, you should also ensure any program you choose can work with the videos you have. You should choose an open source video editor that can work with your operating system (OS) and that you can download safely.
An open source video editor is a software program to edit various video files. These programs often feature a variety of functions and can be used by amateur video enthusiasts and those interested in alternatives to commercial software. An open source video editor is also a program that can be used under an open source license, which typically means the software can be altered and utilized without restriction.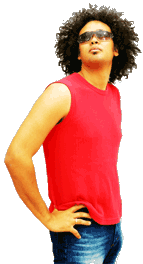 As you look for the best open source video editor for you, consider what features and functions you need. Common features include the ability to crop video images, cut longer files into shorter clips, and combine numerous short clips into a single, longer video. You should also look for a program that supports any other functions you may need. This can include functionality with open source graphics generators, as well as the ability to use filters and other utilities provided by an online community.
The best open source video editor for you is one that works with your software and hardware. You should look at the video file types you can import and save as, so you know if the software meets your needs. Different programs can also be developed for use with different operating systems, so you should look for a program that functions with your OS. You might also ensure that your hardware, such as your computer, meets the requirements of any program you are interested in using.
Any open source video editor you are interested in should be provided by a reputable developer with a trustworthy download. Software that is downloaded and installed can always potentially be used to transfer malicious software onto your computer, so you should be cautious before using any program. You should look for download links from reputable websites, and perform some research on any program you want to use to ensure it is trustworthy and not a carrier for malware.
AS FEATURED ON:
AS FEATURED ON:






Man with hands on his hips