How Do I Choose the Best Open Source Design Software?
When looking for open source design software, you should keep in mind what type of design you want to do and how important the software is to your professional or personal needs. If you want to do graphic design, for example, then you should consider open source software that can handle either vector or raster images. You might also look at open source design software for use in creating three-dimensional (3D) models and animation, for video editing, and for editing and designing audio recordings. If you are used to working with commercial software, you should also keep in mind that many open source programs are somewhat different from professional programs.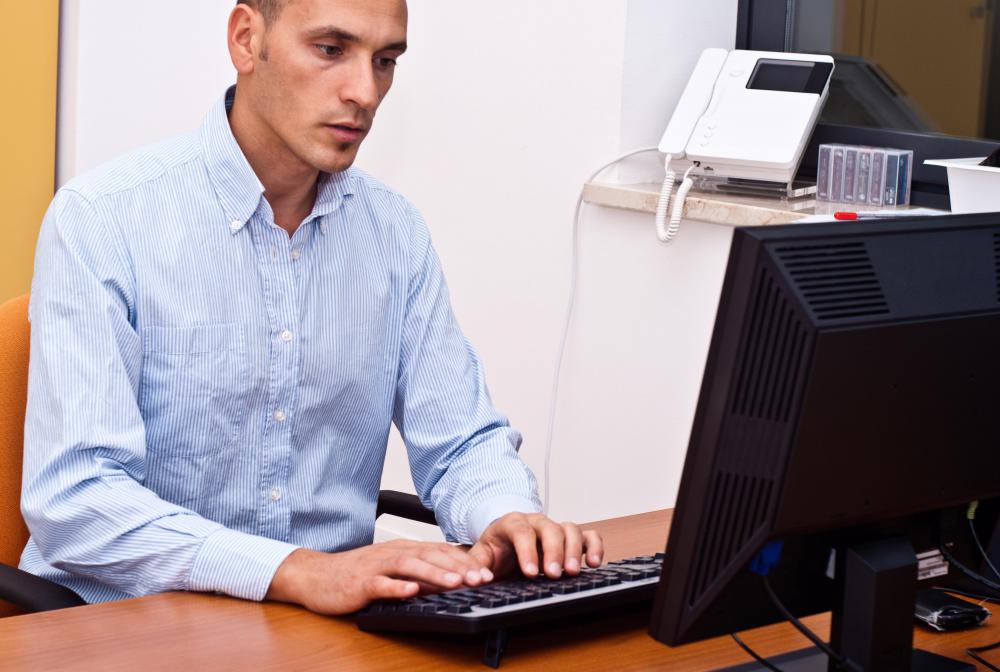 Open source design software typically refers to any sort of program that can be used in design and is created under an open source license. This type of license usually means that the software can be used, distributed, and modified in any way without restriction. Open source design software can come in a number of different forms, and the best one for your needs likely depends on what you wish to accomplish.
If you are creating graphics and two-dimensional (2D) images or animation, then you should look for open source design software intended for such purposes. You should keep in mind whether you need software that creates vector or raster graphics. Raster graphics are typically used in manipulating photographs, while vector images are used in illustration and graphic design. There are also some programs that can be used to create 2D animation using images that you can create in other software, often by using a variety of tools.
Some open source design software can be used to create 3D animation or models. These programs often allow you to create objects in a virtual 3D space, and then alter, manipulate, and animate those objects in a variety of ways. Other open source design software is developed for use in editing video or audio files. For any of these programs, you should consider what type of files you want to work with, and ensure that the software you choose can import files you have and create file types you need.
You should also keep in mind that any open source design software you choose is likely to be quite different from professional software. If you have experience using commercial software, you may find that changing to a different program can be somewhat difficult and may require some relearning on your part. Fortunately, many open source programs have a large community of users who can help you learn and often provide tutorials that can guide you through becoming accustomed to a new program.