How Do I Choose the Best Online Sign Language Classes?
American Sign Language (ASL) is one method used to communicate with the hearing impaired. It involves using your hands and fingers to form words and short phrases. Reasons for learning ASL include communication with hearing-impaired friends, relatives, or students. In addition, it opens the door to exploring a career as an ASL translator for court systems, businesses, and law enforcement. Choosing the best online sign language class involves finding one that fits into your schedule and budget.
The primary benefit of taking online sign language classes is convenience. Classes can be taken from the comfort of your home. Studying can be worked around family, employment, and social obligations. Depending on the chosen course, you may be able to move through lessons at your own pace.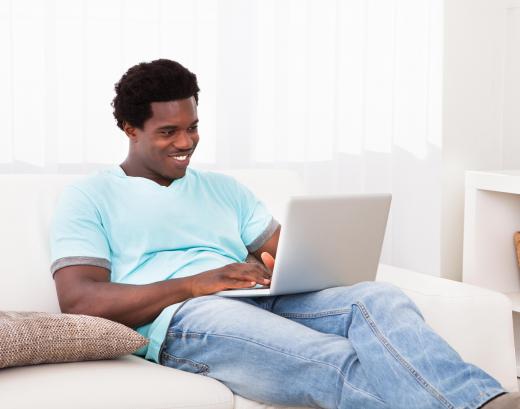 Decide the amount of teacher and classmate interaction you desire. Some students want to have consistent communication. Others would rather learn on their own without distractions from teachers and peers. The online class you choose should dovetail with your personal preference regarding communication.
Choose a learning style. Some online sign language classes offer one-on-one tutoring. Others gather students together in a chat session and address all questions at the same time. Course material may be presented in written form, webcam videos, or a combination of both. The best online sign language classes for you will offer the method you are most comfortable using.
Your top choice in online sign language classes will offer a schedule that works with your life. If you work during daytime business hours, the course should be offered at night. Family obligations can impede study. Your best choice in this case will be one that allows you to work at your own pace, instead of holding scheduled and structured online classes.
Budget considerations also play a part in what the best online sign language classes are for you. Before starting your search, know what your budget is for the course. Eliminate all courses that are outside of your budget and choose from those that are left. Remember to include the price of needed study materials in the total cost.
Know why you are taking the class. A free course may work fine if you only want to communicate with friends and family. If you wish to explore a career as a professional ASL translator, an accredited course will work better. Choose a path that works with your particular goal.
AS FEATURED ON:
AS FEATURED ON:






By: apops

Students enjoy convenience and flexibility when they enroll in online classes.

By: lawcain

Online sign language classes can help people learn American Sign Language and foreign sign languages.