How Do I Choose the Best Online Marketing Classes?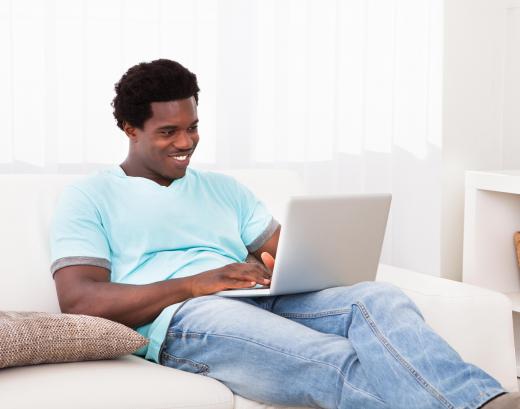 In many areas, there is an agency that oversees the startup of new business ventures. By talking to an advisor at this organization, you may be able to learn about different online marketing classes. You may also want to look on different college websites to see what courses are available. It can be helpful to narrow down what type of marketing you are most interested in so you can choose a course that is more specific. You may want to reference your learning materials after the course is over, so it could be a good idea to find out if you are allowed to keep these things for your own use.
Agencies that specialize in helping business owners often conduct online marketing classes for free. It can be a good idea to visit one of these organizations so you can talk with a representative about your business goals. This individual may be able to help you select online classes or refer you to websites where you can obtain more information about marketing courses conducted by other organizations.
Colleges sometimes offer opportunities for online learning, and many of these do not require you to enroll in a degree program. Taking one of these online marketing classes may be helpful if you are unsure about a particular college because you can learn more about the instructors and how the school's online classroom operates. Some of these may transfer into online credits, which can be beneficial if you later decide to pursue a degree at that university.
Online marketing classes are sometimes tailored for a specific type of marketing program. Some could assist you with advertising your business via the Internet, while others might be more helpful with sales techniques or developing special promotions. If you have never studied marketing before, you may want a more general course so you can grasp the basic concepts of doing so first.
Some of the materials used in online marketing courses could include textbooks, videos, or sample questionnaires. These materials may not only be useful in your studies, but you may also want to refer to them later. If these materials require a fee, you will likely be able to keep them for reference purposes; alternately, you could be asked to return them when taking a free class. You may want to ask about the materials first so you will know how much you might benefit from these resources once you have completed your training.


By: apops

Students enjoy convenience and flexibility when they enroll in online classes.