How Do I Choose the Best Online Law Classes?
Aside from course availability and the credits offered per course, you may have a range of other concerns when trying to choose the best online law classes. For example, the reputation and accreditation of the online school may matter a good deal. You can also factor in your interest in various types of law. Additionally, the level of difficulty a class represents might also affect your choice.
The reputation of a school is usually important no matter what subject you hope to learn. When you are trying to choose the best online law classes, however, it can be even more critical. Law is a complex subject, and learning incorrect or incomplete information in a law course could interfere with your ability to pass examinations needed for licensing or to get hired for a particular job. As such, you may do best to choose a school that has a good reputation and ensure it is accredited.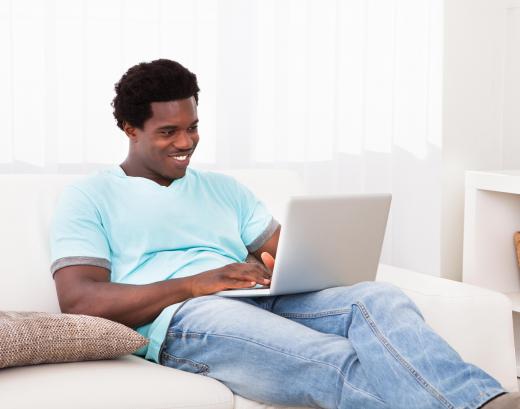 If you are planning to become a lawyer, you will typically have to take a mandatory selection of courses that prepare you to pass the bar exam. Since a law program will usually assign these courses, you probably won't have much input when it comes to them. As such, you may decide to choose online law classes based on subjects that interest you. For example, if you have an interest in entertainment or family law, the best online law courses may be those in related subjects.
You can also factor in course difficulty when you are trying to choose the best online law classes. Many experts recommend selecting law courses that are difficult enough to challenge you but not so hard that you question your ability to pass. This, however can be difficult to judge before you enroll in a class. As such, you may benefit from reading online reviews from people who have taken the class or by talking to former students about the level of difficulty you can expect. Additionally, you can carefully read the course description to get a better idea of what a class will entail or contact the school for more information.
If you do decide to choose a very challenging course, you may do well to select a traditional class rather than one you must take online. Online law courses typically include a significant amount of learning a person must perform independently. Likewise, you might find it more difficult to get help from a professor when you need it in an online class situation. As such, the most difficult courses may be better suited to a traditional classroom.
AS FEATURED ON:
AS FEATURED ON:






By: apops

Students enjoy convenience and flexibility when they enroll in online classes.