How do I Choose the Best Office Answering Service?
Both small and large businesses sometimes use an office answering service as a means of providing around the clock access for their customers. Many of these services offer a variety of options in how calls are answered and what happens after the call is taken. When shopping around for the best service, it is important to consider training and service options along with the cost if you want to find the answering service that is right for your business.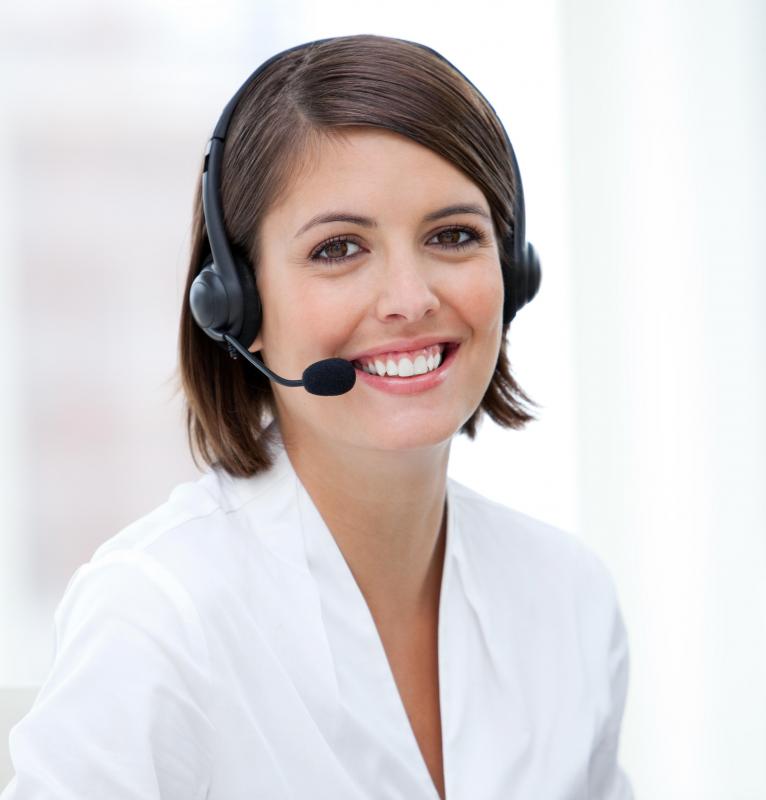 Training is often very important when selecting an office answering service. Ideally, all the service operators who interact with your customers are trained in basic telephone business etiquette, including some training in basic customer care strategies and procedures. This includes the ability to enunciate clearly, so callers understand what the operator is saying. Above and beyond that basic training, identify answering services that are willing to personalize the approach by answering the inbound call with your company name and also train the operators in some basics about your company and its product line. Doing so will make it easier for your customers to feel taken care of when they call after regular business hours.
The options available with a given office answering service are also very important. In addition to customizing how the calls are answered, the ability to respond quickly to your high-profile customers in a specified manner is also very important. Make sure the service has what is known as the three-ring policy; that is, not inbound call has to wait longer than three rings before being connected with an operator. Many call centers offer a 24-hour answering service option at no extra cost, which may come in handy if your phones are down due to some catastrophic event. The ability to forward the calls to the service any time of the day or night is one that many clients find attractive, since it can enhance any disaster recovery or contingency plan that is already in place.
Don't forget to ask about different means of notifying you and other key employees that a message has just been received. Most services will provide a recap report of the calls received after hours that includes a short synopsis of what the callers wanted. In addition, look for services that that have the ability to route particularly urgent calls to key personnel in your firm, or at least provide text messages or email notifications that make it possible to address the concerns of the caller now rather than later.
As with most business services, cost is a factor when considering any office answering service. The idea is to contract with a service that will represent your business in a professional manner, even when the customer may be behaving less than professionally. The service should also include the options that will meet your needs, while also offering a monthly rate that is within your budget. Keep in mind that when choosing the best office answering service for your needs, cost is not the most important factor. Contracting with a service that presents your company in a manner that builds rapport with clients rather than scaring them off is much more important.