How Do I Choose the Best Nursery Wardrobe?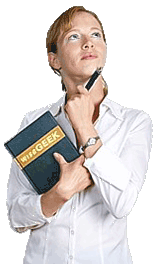 Choosing the best nursery wardrobe is a task that depends in large part on how well you know what you are looking for. Among other things, you should decide how long you want the wardrobe to last, whether it needs to match other nursery furniture that you already have, and whether you want it to transition to serve as a wardrobe for an older child. There are many different types of nursery wardrobes available. Buying a wardrobe for your baby's room necessarily involves choice, but making the best choice is easiest if you have made certain decisions before you start shopping.
The baby furniture market is quite robust. Nursery wardrobes, also sometimes called nursery armoires, are sold in many different styles and themes. One of the hardest parts of choosing a nursery wardrobe is making sense of all the different options. If you enter a baby furniture store or website with no idea of what you are looking for, the choices can be overwhelming.
Before you even look at nursery wardrobe samples, take some time to make a plan. Start with your space. The size of your nursery will in many ways help you determine what kind of wardrobe will be best for you.
In small nurseries, you may want a wardrobe that combines other clothes storage features, like drawers and shelves. A wardrobe that can fit into a corner or against a short wall can also help maximize space. While a large wardrobe may take up too much of a tiny nursery, a small unit may look out of place in a large room. Take a mental inventory of the space you are working with, and write down the dimensions of any walls or corners where you think the wardrobe will go.
If you have already started collecting baby furniture for the nursery, you will need to consider whether you want the nursery wardrobe to match what you already have, either in style or color. Sometimes, nursery furniture is sold in sets that include multiple pieces, like cribs, changing tables, and wardrobes that all match. Sets often offer a better deal than could be had purchasing pieces independently, but they are usually only the best option if you actually like each of the things that are included. A nursery wardrobe that comes in a set with other pieces that you love may not be the best choice for you if it is not, itself, particularly appealing or useful in your space.
Longevity and cost are also important considerations. If you want your baby wardrobe to last for many years, consider purchasing a solid wooden baby wardrobe or an antique baby wardrobe. Often times, sturdy and well-manufactured wardrobes are more expensive than more trendy, mass-produced models, but not always. A cheap wardrobe at an estate or furniture liquidation sale might actually be of very high quality. If you have the time, it is usually worth it to shop around.
A final consideration is long-term use. Most of the time, a baby wardrobe is designed to fit the tiniest clothes, and accordingly has only limited hanging and storage space. If you are intending your nursery wardrobe to remain a part of your child's room as he or she grows, you may want to consider a nursery wardrobe that can accommodate children's clothes and accessories, as well as those of infants.


Woman holding a book