How do I Choose the Best Not-For-Profit Accounting Software?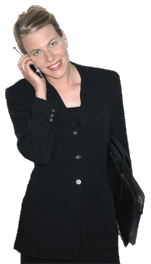 Choosing the best not-for-profit accounting software to handle the very complex financial matters that non-profit organizations face takes careful consideration and research. The non-profit software must not only manage general financial matters such as receivables, payables, and payroll, but also manage the many contributions that are made by donors and funds secured in the form of grants. The best not-for-profit accounting software is designed especially for use by non-profit organizations.
Getting the right not-for-profit accounting software to do the job can require getting a software product developed by a software firm that specializes in the non-profit industry. While this software can come as a standard product, modifications can easily be made to get it working well with existing systems at the non-profit organization. The software license can be purchased with full maintenance so that it is supported as the needs of the non-profit change.
Ideal not-for- profit accounting software integrates donor management, grant processes, and funds allocation with reporting capabilities for optimal results. Because non-profit fund managers have to carefully plan for the financial needs of the organization, each dollar must be accounted for throughout every quarter. Having the ability to set up useful reports, make financial projections, and allocate funds to important activities are important features of not-for-profit accounting software.
In order to choose the best not-for-profit accounting software, it's important to assess the needs of the organization to ensure that the software works with existing systems. This benefits the organization and prevents major adjustments to the internal processes of the organization. This can often be a problem when an organization does not work with a highly rated not-for-profit software company that offers full support and integration services. Choosing a reputable not-for-profit accounting software company with solid references helps to avoid issues that can hamper the ability of the organization to continue to fund important causes.
Perhaps one of the most important aspects of choosing the best not-for-profit accounting software is selecting a system that meets regulations and guidelines set forth by government agencies that monitor non-profit companies. This is critical because failure to handle accounting functions properly can cause serious legal or tax issues that can shut down a poorly managed not-for-profit company. Audits can occur at any time, so it's best to have software that can produce reports at any time to reflect correct handling of all financial transactions. Go with a not-for-profit accounting software that is up to date and approved by non-profit associations.
Businesswoman talking on a mobile phone