How do I Choose the Best Natural Remedy for Nasal Congestion?
Finding the best natural remedy for nasal congestion can depend on a variety of factors. Determining the cause of your congestion can often help determine which treatment will work effectively. Some people may prefer to make environmental changes, while others may choose to use remedies like vitamin supplements, herbs, and essential oils. Methods of physical manipulation of the sinuses may work well for you as a natural remedy for nasal congestion if you find them comfortable to use.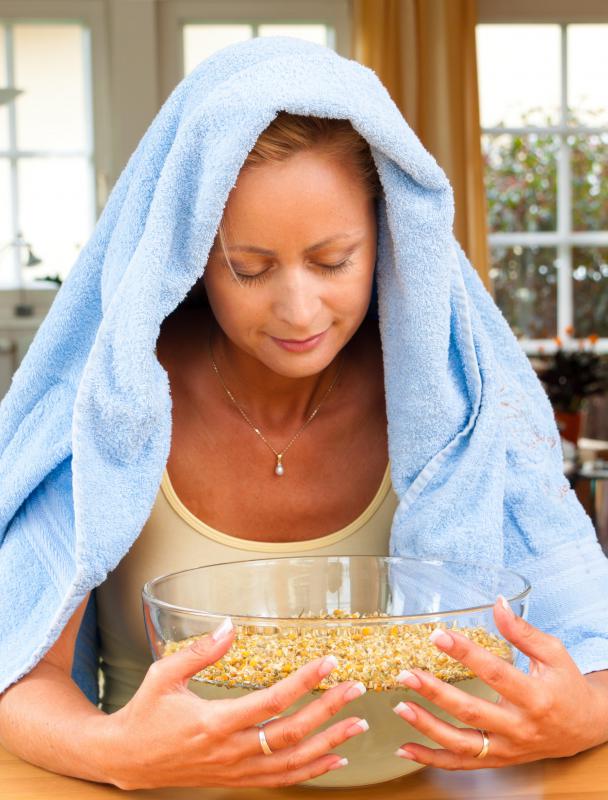 Depending on what is causing your congestion, some natural remedies may be a better choice than others. Congestion due to allergies may simply require removal of the allergen from your environment; similarly, if it is the result of a food allergy, a change in diet may be necessary. If the congestion is caused by disease, a remedy that boosts immunity or fights bacteria and viruses, such as echinacea or vitamin C, may be the right choice.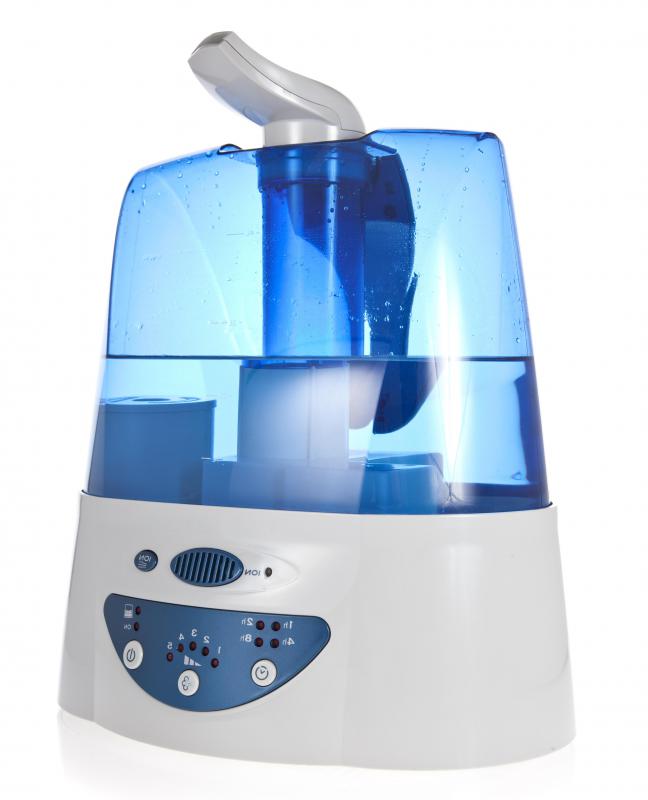 One type of natural remedy for nasal congestion that works well for many people is changing your environment. When allergies are the cause of the problem, using some type of filter in your heating or air conditioning system may help. Air that is too dry can also irritate the sinuses, so taking a hot shower may help reduce congestion temporarily, or using a humidifier to add moisture to can work as a longer term solution.
There are several types of supplements known to naturally treat nasal congestion which may work well for you. Tea tree oil is known as an effective agent for killing viruses, bacteria, and fungus that can cause sinus irritation. Echinacea and oil of oregano both help boost immune function, which can shorten the length of an infection. Vitamin C can help reduce histamine levels in the body, and eucalyptus oil can soothe irritated nasal membranes.
Several methods may be used to physically manipulate the sinuses for congestion relief. One well known natural remedy for nasal congestion is use of a neti pot; however, this method involves running warm water through the sinuses, which typically causes an odd sensation and is something you may not be comfortable with. You may prefer to use simple saline drops or spray instead, which still involves putting liquid into the nose but is less invasive and can still moisturize the sinuses and help them drain. Massage of certain points on the face, possibly used in conjunction with warm compresses, can also help reduce pressure and drain away congestion.
Inhaling steam vapors will help loosen congestion.

Using a humidifier to add moisture to the air could be a long-term solution for nasal congestion.

Saline nasal sprays, which consist mostly of a salt-water solution, can help break up congestion.

Phlegm produced as a result of nasal congestion should be spit out, not swallowed.

Nasal congestion caused by allergies may simply require a change in environment.