How Do I Choose the Best Nail Polish Holder?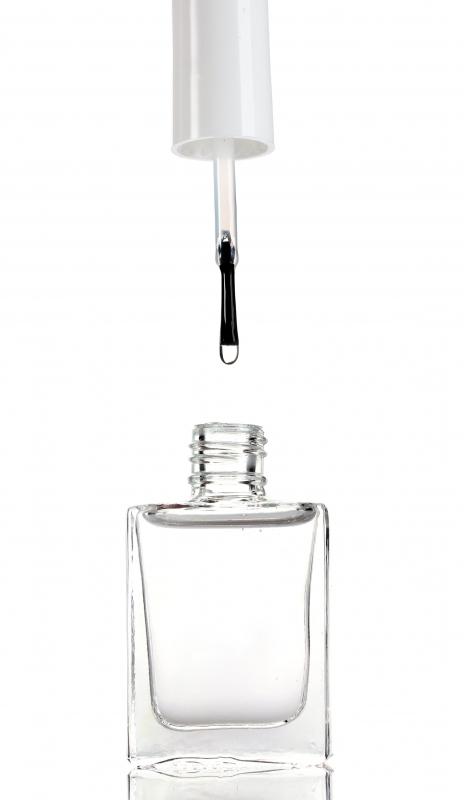 Depending on the amount of nail polish you own, a nail polish holder may be a helpful purchase to keep things organized. A wall mounted or free standing rack, similar to a spice rack, is generally the largest option for people who own a great deal of different types of nail polish. A carrying case is another type, and is generally a good choice for kids or teens who may want to take it with them to a friend's house. Of course, storing nail polish in a drawer is easy and free, rather than purchasing a special nail polish holder.
It is possible to purchase a designated nail polish holder online or at most beauty supply stores. To order larger options, such as those used in salons, it will generally be necessary to order online. These are a good choice, however, because they allow you to see at a glance all the different colors available without having to dig through a drawer or a basket full of different bottles of nail polish. These can often be mounted on the wall, such as in a closet or bedroom. Smaller freestanding options are a good choice for the top of a dresser or bathroom counter.
A nail polish holder may also be available in a carousel style, generally with a few different levels that will allow you to spin it to see the different colors available. These may take up less room than rack-style holders, and can also be a bit more decorative. If you do not wish to purchase a designated nail polish holder, simply browsing spice racks at most home stores or discount stores will reveal some acceptable options, and these will probably be cheaper as well!
If you do not need to have the nail polish on display all the time, a cosmetics case offers a good alternative. These generally feature individual slots to keep things organized, and they also help to keep cosmetics and nail polishes out of sight. It is still easy to see the different colors available without needing to keep them out on a dresser or countertop. For children or teens who may want to tote their makeup and nail polish around with them, such as when visiting with friends, these can also be a fun gift. Cosmetics cases are available in many different sizes and color combinations, and are typically made of sturdy plastic and feature a carrying handle.
By: Africa Studio

Clear nail polish.