How Do I Choose the Best Mousse Wax?
Mousse wax is a combination product that is designed to provide a great amount of hold and texture to your hairstyle. This type of product works well if you have thick hair, especially if it is cut in a short, layered style. Choosing the best mousse wax first depends on your hair type and whether you need extra moisture. Certain brands add volume to the hair, while others help to straighten locks. You will also want to incorporate specific hair care products into your daily regimen in order to enhance the effects of styling aids.
Wax products are traditionally used to add definition to short hairstyles, while mousse is generally used as a holding tool that can either add volume or straightening effects. Various brands of the products are sold in salons, supermarkets, and drugstores, but the best version that you choose ultimately depends on your hair type and the results that you want. Naturally thick hair tends to work the best with mousse wax because this type of product can potentially weigh down fine and limp hair. Wax itself is thick, and can add oil to the hair, which might be an undesirable effect if your locks are fine.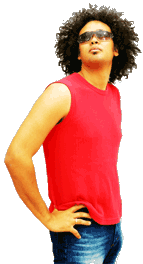 Your hydration needs will likely differ based on your personal hair type, and it is important to keep this in mind when you are searching for the best mousse wax. Some formulas contain extra moisturizing ingredients, such as shea butter and vitamin E, which can benefit your locks if they are coarse and dry. If your hair is fine, then an oil-based product might wear your hair down and make it greasy. If you desire the hold and the texture associated with this product, you might consider working the mold into the ends of your hair in order to avoid a weighted down, greasy appearance. Fine hair will benefit more from a mousse wax that has a lighter texture.
Using a mousse wax can benefit both straight and wavy styles, but you will need to find the correct formula in order to achieve the desired results. For adding waves and texture, you will want to locate a kind of mousse wax that specifically states that it adds volume. In order to maximize the results, you will need to add the product to damp hair before blow drying. Straight hair mousse waxes are better applied to dry hair so that you can also tame fly-away strands.
Although this product can help to accentuate your particular hairstyle, you will also need to incorporate other tools into your regimen in order to enhance the results. If you are looking to add volume, you should shampoo and condition with the appropriate kinds of products. Before straightening your hair with a particular mousse wax, you can manage your strands better if you cleanse and moisturize with smoothing products beforehand.
AS FEATURED ON:
AS FEATURED ON:






Man with hands on his hips