How do I Choose the Best Motorized Wheelchair?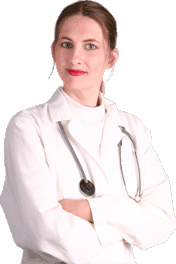 When deciding which motorized wheelchair is the right choice for you, you'll need to determine which options are essential and which you can live without. Size, especially the width, will generally be a factor in comfort, although if you have limited space you may need to compromise. A cordless electric wheelchair will operate on rechargeable batteries, so consider battery life as well. Deciding to buy a new or used model may also be something to consider, although you may lack the added benefit of a warranty if you buy a used one.
A motorized wheelchair may feature several options, some of which will be more useful than others, depending on your unique needs. Therefore, if you're looking for a practical solution that can save you money, purchasing a wheelchair that has various features you'll never use may be an unnecessary added expense. Take a piece of paper and jot down the essential features you'll want your motorized wheelchair to include. This way you can eliminate unnecessary add-ons that may cost more.
It's a good idea to choose an electric wheelchair that is manufactured by a reputable company that has been in business for a long time. Your local medical supply company may offer advice and guidance about which companies offer the best products. As always, be sure the warranty offered is adequate and to your liking.
Take some time to test the motorized wheelchair you're considering. It's probably not a good idea to buy from a catalog without trying out the model you choose. Be sure the armrest and footrest feel comfortable and offer adequate padding and support. You'll probably want good back support as well, especially if you remain in your chair for long periods of time. Depending upon your stature and weight, you may opt for a standard frame or a heavy duty wheelchair.
If you choose a model that utilizes a wet cell battery, be aware there is a higher potential for leakage if the casing becomes damaged. A dry cell battery is typically safer as it is encased with a protective sealant. Also inquire about recharging times for the battery. There may be times when you'll need to utilize your chair on short notice, so you may want to consider a model with a battery charge time that is practical. The battery's range is another consideration.
Folding wheelchairs can be useful and in some cases a necessity. If you live in a small apartment, for instance, fitting your chair in a closet when not in use could be very convenient. This is a good option if you will only be using your wheelchair occasionally. One negative aspect to a folding wheelchair is that these typically are more difficult to control when moving over unstable ground.
The speed of your motorized wheelchair may be another concern for you. The speeds of different models may vary considerably. You may also want to consider if you'd prefer a rear-wheel-drive wheelchair or a center-wheel-drive model. The rear-wheel-drive model may offer more stability and speed, however, a center-wheel-drive wheelchair may be more optimal for indoor use.
Nurse