How do I Choose the Best Metal Security Door?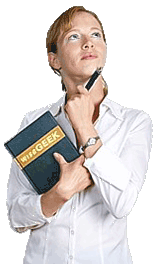 If you seek improved security for your home in order to help prevent intruders from entering easily, a metal security door may be a good investment. This type of door is essentially a heavy duty door that is made from durable metal, and is usually meant to be installed in your front door frame. Just like any other door, this item comes in many styles, from plain to elegant, which means that you have several choices when deciding on the best one. Before you select a metal security door, you should consider style, size, and color.
The décor of your house should be factored into your decision, as the metal security door is usually one of the first details that guests notice about your home. If the rest of your house is basic or modern, a door with simple, straight metal bars would likely match quite well. On the other hand, if your home is richly decorated, you might enjoy a metal security door that features interesting angles, elegant designs, and a unique appearance overall. This way, your door will fit in well with the look of the rest of your house.
Not all front doors are the exact same size, so security doors are not, either. There are usually a few different measurements to expect in regards to width and height. An ill-fitting door is not considered very secure at all, as in most cases will not shut properly if it is even a little too large or small. For this reason, it is important to carefully measure your door opening before you order a metal security door.
The color of your metal security door is up to you, though there are a few common shades that most people stick with. Black, brown, and silver are the most popular colors, likely because these hues match most homes, and the metal does not have to be painted to feature these shades. These are typically readily available at most home improvement stores that sell such doors. If you would like a different color, whether because you want your door to stand out or you feel that the typical shades would not match your exterior paint well, you will usually need to custom order the door. Fortunately, this is possible in most cases, though you can expect to pay extra for a unique color.


Woman holding a book