How Do I Choose the Best Metal and Glass Dining Tables?
When considering metal and glass dining tables, it is certainly important to focus on the visual appeal of the units, but it is also important to consider stability, durability, and cost. These tables will be quite expensive, depending on what type of metal is used and how large the table is, and it is important to remember that a glass tabletop will require some maintenance, such as regular cleaning. Think about what size table you need, and narrow down your search by eliminating metal and glass dining tables that are too large for your dining room.
After you determine the size you need, think about the budget for buying a table. This will have a significant impact on the models available to you; higher end metals will be more expensive, as will tables with more ornate designs. Choose a design you like and one that fits your budget, but most importantly, consider only metal and glass dining tables that are stable and sturdy. This is more important than stability with any other type of table, since unstable metal and glass dining tables run the risk of allowing the glass to fall and shatter.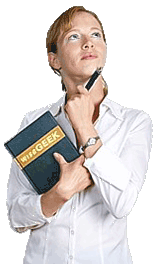 If you want the look of glass but do not want the table top to be clear, consider a table with a metal support on which the glass will rest. This will provide a pleasing aesthetic while still maintaining the draw and unique look and feel of glass. Many metal and glass dining tables that are transparent feature some sort of support system for the pane of glass; make sure to choose a table that is designed thoughtfully to avoid ugly frame supports from showing through the glass. Many panes of glass rest on a lip built into the perimeter of the metal frame, thereby avoiding the need for structural supports across the pane of glass.
Consider what chairs will be used at the metal and glass dining tables you are considering before purchasing. You will want to make sure that the chairs will look visually appealing in conjunction with the table. It is sometimes necessary or at least advisable to buy chairs specifically for the table to ensure the chairs and table work together aesthetically. Consider, too, how the table will look in the room in which you intend to place it. Think about other fixtures and furniture that may clash with the look of the table, and make sure to choose a table that will complement the room rather than clash with it.
AS FEATURED ON:
AS FEATURED ON:






Woman holding a book