How do I Choose the Best Mesh High Back Chair?
If you want to choose the best mesh high back chair, you should look for one with elastic mesh made with material that is stain resistant. Another thing you should do before purchasing your chair is go to various office supply stores to try out different chairs. It is also important to make sure that a mesh high back chair has a seat pad made with a durable covering and is adjustable. The price of a mesh high back chair is also something to consider, and you should probably feel certain that the price you are paying is consistent with the quality chair you are buying.
High back chairs made with mesh are often very comfortable to use in the office because the mesh can mold to the shape of your body as you lean against it. The majority of mesh high back chairs have elastic mesh, and you should probably make sure that this is the kind you buy because any other type of mesh likely will not be as comfortable to use and might also be more likely to rip. It may also be a good idea to make sure that the chair you select has mesh that is stain resistant because mesh is usually very hard to clean. Mesh that is black or dark brown might be much less likely to show dirt or become dingy than other colors of mesh.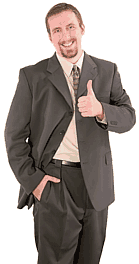 The comfort of various mesh high back chairs likely varies, and you may find that two very similar mesh chairs are not equally comfortable. Most office supply stores have mesh office chairs available for sale, and many of these stores also have chairs on display so that people can try them out. To be sure you are getting the best mesh high back chair, you can test out the comfort levels of several different chairs before choosing the perfect one. Even though mesh chairs with vinyl-covered seat pads might be less expensive, it's important to keep in mind that vinyl does not hold up as well as leather or cloth, and it may rip or crack open over time. You also need to make sure that the chairs you look at are adjustable so that you can set the height and adjust the back to suit your needs.
There may be vast price differences amongst mesh high back chairs, and you should proceed cautiously before spending any money. Research all the chairs you are considering before purchasing to make sure they are actually worth the price listed. Chairs that are on the expensive side should be proved to last for many years, while cheaper chairs should be avoided unless they will last for at least a few years as well.
AS FEATURED ON:
AS FEATURED ON:






Businessman giving a thumbs-up