How do I Choose the Best Men's Trail Running Shoes?
Trail running requires a different type of running shoe compared to those used for training on flat surfaces. Running on rugged terrain not only requires a strong ankle but also a running shoe that will help to prevent ankle strains as well as provide grip on a number of different surfaces. Choosing the best men's trail running shoes depends on exactly where you run, how big your feet are and whether you over or under pronate. Although it's important to get the right men's trail running shoes, your budget will also be a factor.
The type of terrain that you plan on running will be a major factor in deciding which are the best trail running shoes for you. Although trail running generally refers to off-road running there are a number of different types of surfaces. For example, dry and rocky conditions require a shoe that provides an aggressive tread and a lot of protection for the forefoot. Slippery and muddy conditions require a water resistant shoe that has good grip and provides a high level of stability to avoid accidents. "Self cleaning" treads on mud running shoes can also be useful.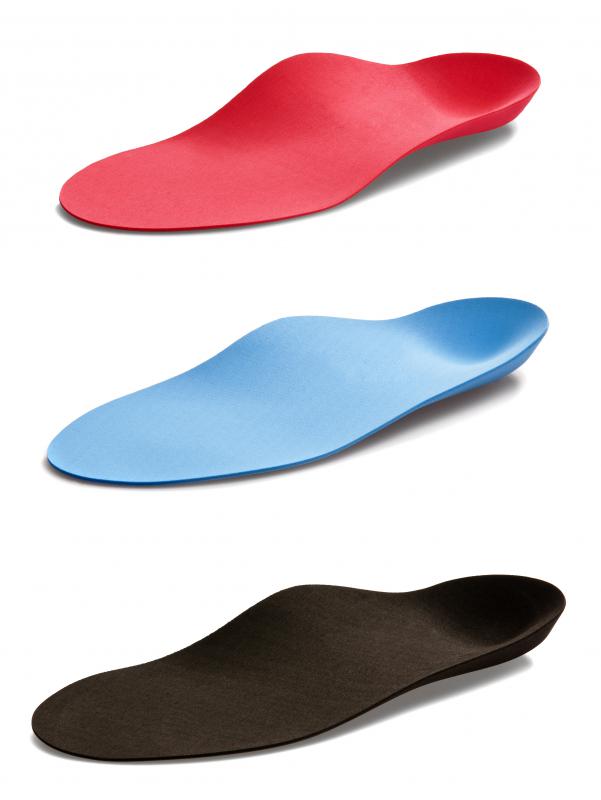 Should you wish to run on a mixture of roads and trails then extra impact cushioning will be required. Often, gel or air cushioning shoes are best for this purpose. As with any trail running you should look for a shoe with a reasonable level of traction even though some of the time will be spent on roads.
An obvious yet important part of choosing men's trail running shoes is getting the right size. If a running shoe is too small then this can cause discomfort and blisters. A shoe that is too big will allow excessive movement of the foot, which isn't good for stability. One thing to keep in mind is that different companies often have slightly different sizes and hence it's important to try on a particular shoe before you buy it for the first time.
It can be difficult to judge the durability of a particular shoe before you buy but it's still an important factor. Online reviews can give you a quick overview of how other runners judge a shoe's durability. Frequent runners should expect to replace running shoes at least twice a year. Generally, the more you run and the harder the surface, the more you'll need a sturdy shoe. This may add weight, however, which can decrease trail running agility.
Over pronation is a common problem among runners. When the arch of the foot over pronates it causes excess strain through the knee joint and hence can cause a number of different injuries. For this reason it's important to understand the dynamics of how you run. People who over pronate should generally buy men's trail running shoes that provide extra support for the arches of the feet.
If you under pronate — your foot's arch doesn't pronate enough — then you should look for a shoe that provides extra cushioning. A foot that under pronates won't provide the same level of shock absorption and hence cushioned men's trail running shoes are required.
Other factors to consider are whether the material is breathable, how difficult it is to clean and how wide the sole is. A wider sole allows for more stability on particularly rough terrain such as rocks. Breathable materials provide greater comfort during the summer months.