How Do I Choose the Best Maple Wardrobe?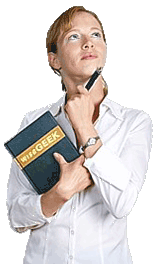 Maple is a very beautiful wood that is often used to make furniture, musical instruments, and other items for aesthetic appeal and other characteristics. Choosing the best maple wardrobe starts with educating yourself about the different types of maple and features that may change the appearance of the wood. You will also need to consider both the size of the unit and the features within the maple wardrobe, such as shelves or hanging poles. Measure the space in your home where you plan on placing the wardrobe to get a better idea of how much space you have to spare for the unit.
Once you have determined how large of a maple wardrobe you can purchase, you should look for several models and inspect them carefully. Look for solid construction by inspecting joints where boards meet, and by making sure the unit is stable with weight in it. Try moving the maple wardrobe with your hand; excess movement or squeaking noises may be indicative of poor construction. Take note of any hinges or other hardware and make sure it is properly secured and easy to use. Shelves and drawers should be fixed solidly, and drawers should slide in and out easily.
Choose the maple finish you like best. Maple can be finished in several hues, and the most important aesthetic factor is often the wood's grain. Make sure the finish allows the beautiful grain to be shown off, and make sure the finish is protective enough to prevent damage to the wood in the long run. Educate yourself on the appearance of maple to ensure the unit you are considering purchasing is true maple, not a substitute that looks similar. Make note of the common costs of maple wardrobe units as well so you have a better idea of what you should expect to pay.
If you are considering purchasing an antique maple wardrobe, keep in mind that these units will be more expensive and may need some refurbishing. Try to deal with reputable antiques dealers only to avoid being ripped off, and make sure to do as much research as possible about a particular piece before purchasing it. An antique maple wardrobe that needs some refurbishing is not necessarily a bad purchase; in fact, choosing such a unit may save you some money up front, though it is likely that refurbishing costs will add up quickly.


Woman holding a book