How do I Choose the Best Lip Moisturizer?
The first thing you need to understand when looking for a good lip moisturizer is that all lip products do not qualify as moisturizers. Some products are only designed for the application of color. When you need moisture for your lips, you must examine the package closely to make sure you are getting the type of product you want. You may be able to determine this from the ingredients. However, in many cases, when a product is for moisturizing, this will be stated on the front of the package.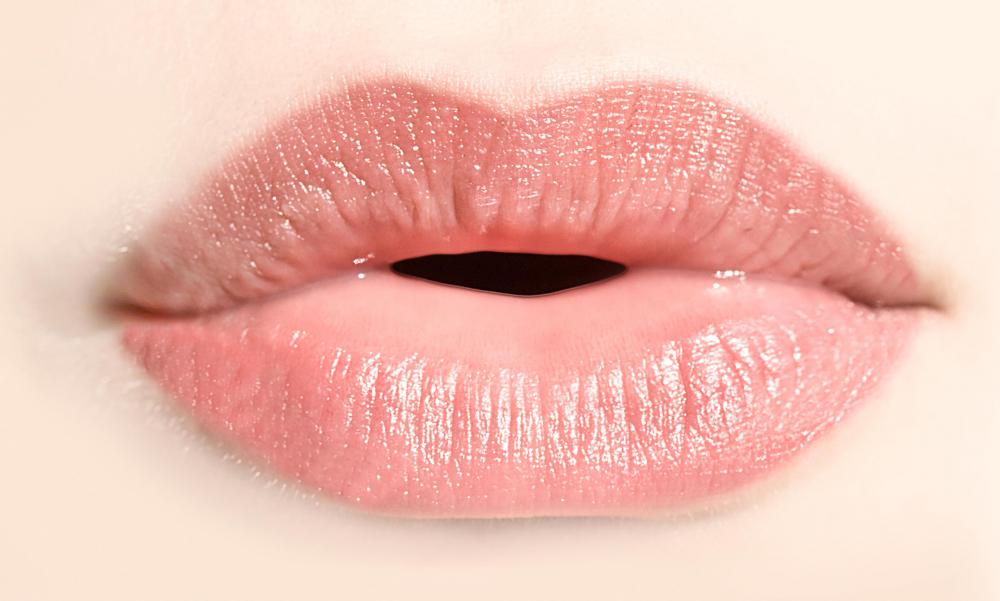 There are lip colors that contain moisturizers, but before you buy these, there are a couple of things to consider. First, there is a difference between making claims and having those claims validated. The cosmetics industry is not one with stringent standards or controls. Check the lip color's ingredients to see what it contains that supports the claim that it is moisturizing. Look for ingredients such as shea butter, vitamin E, and beeswax.
Second, you need to consider how much you will wear the lip color. Many people try to save money by buying a lip moisturizer and lip color combined. While this can be a good idea, it is not wise if you will only use the product on certain days or for short periods of the day. This can also be more expensive because you may find yourself applying pricey lip color at times you normally would not do so just because you need lip moisturizer.
The importance of protecting the skin from the sun is commonly stressed. While you may have received the message, like many others, you may forget to protect your lips. The lips have less natural sun protection than skin on other parts of your body. For this reason, it is important that you make sure any lip moisturizer you choose has sun protection. However, try to avoid or at least be aware of the presence of para-aminobenzoic acid (PABA), which can lead to poisoning when swallowed.
Furthermore, try to stay away from flavored lip moisturizers. These often encourage people to suck, lick, or otherwise consume the substance from their lips. The effects of doing this are commonly unknown, but in many people it can cause health problems. A lip moisturizer is not food, so there is no reason to flavor or eat it.
By: bst2012

Some lipsticks contain moisturizers and sunscreens, which can help protect the lips.

By: Delphimages

People should avoid flavored lip moisturizers to avoid the possibility of consuming the substance from their lips.

By: Nicola_Del_Mutolo

Regular lipsticks can be drying, but moisturizing lipstick contains conditioners to keep lips moist.