How Do I Choose the Best Library Science Books?
Before choosing library science books, think about what you will be using them for. Ideally, you will want to select books that are written by those who have experience and authority in their field. If you are choosing these books as textbooks, in many cases you will want to make sure that the books contain accurate and up-to-date content so as to provide students with the best available information. If you are reading library science books for your own edification, select books that are well regarded by other librarians. One of the best ways to do this is to keep your eye out for book reviews and recommendations on library blogs and trade journals. You may also want to ask other librarians for their recommendations.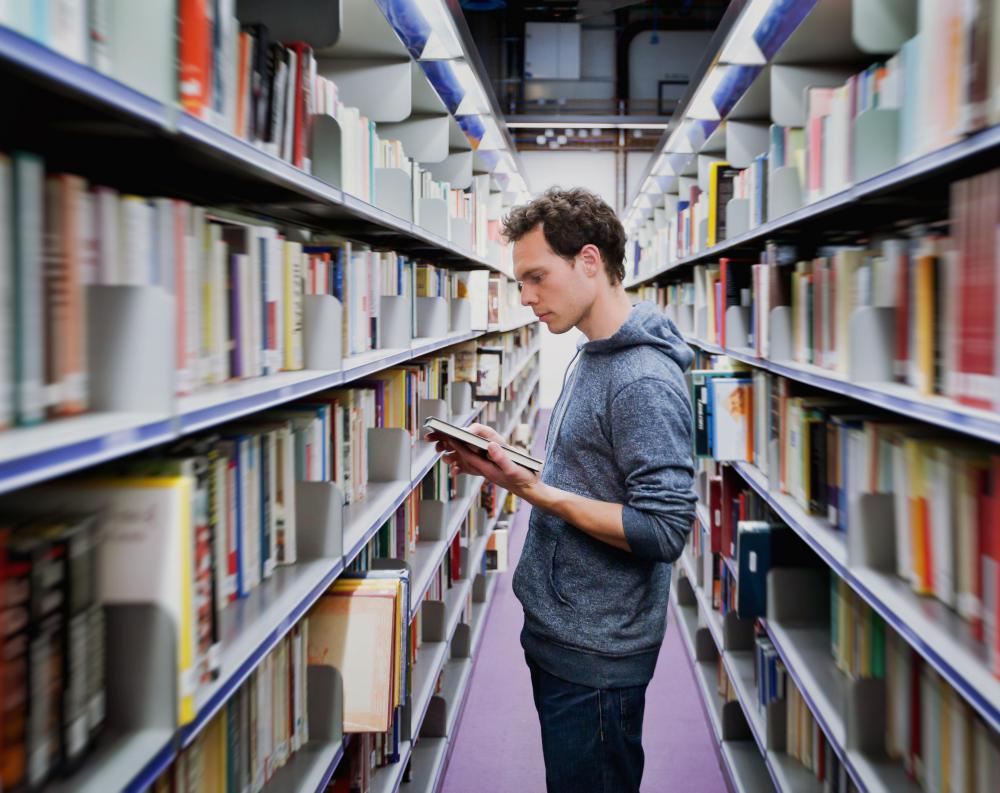 Individuals who are pursuing a library degree or already working as librarians typically understand the importance reading high-quality library science books either as part of their library in training or as a way of maintaining professional competency. If you are currently in school, you may be required to read a number of library science books as part of your coursework. If you are already working, it is still to your advantage to keep up with your professional reading to keep up your skills and advance your career. Even if you are a student with plenty of reading on your plate, you may be able to advance more quickly as a librarian if you supplement your coursework with a well-rounded plan of reading.
Professors, supervisors, and colleagues can be great sources of information about quality library science books. Consider the expertise of the individual before asking for a recommendation. For example, if you want to improve your cataloging knowledge, talk to a cataloging professor or a colleague who works as a cataloger. Similarly, if you want to pursue additional studies in special libraries, locate a professor or colleague who actually has experience working in a law, medical, or corporate library to ask for advice on choosing a good book. Talking with professors or colleagues can be particularly important if you are choosing a textbook that you yourself will be using to teach a class.
Other ways of finding quality library science books include reading book reviews in professional magazines, newsletters, and professional journals. Library bloggers are often voracious readers themselves. Check out some of the more highly regarded library blogs to find out which books its author or authors are currently reading and recommending. Another, albeit less reliable, option is to visit online bookstores that sell library science books and to check out the reviews written by other visitors.
By: Andrey Kuzmin

Most libraries no longer use old cataloging systems, but online catalogs.

By: anyaberkut

Look for authors with many years of experience working in libraries.