How do I Choose the Best Landscaping Services?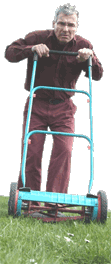 Whether you need a new yard put in or just regular lawn care services, choosing a company can be overwhelming. Fortunately, there are a few ways to start the search for quality landscaping services, with the first being to consider the background of the company. You can typically use the website to find out how long it has been in business, what the staff offers, and whether past customers are satisfied. Once you contact the company, a representative will likely look at your yard to determine what needs to be done, at which time you should request a price quote and an estimated time of completion. Getting quotes from a few companies that offer landscaping services should result in both a yard and a price that you are happy with.
Before you contact any landscaping services, you should browse the websites of a few to get an idea of what is available. Consider how long each company has been in business, as well as whether it offers the services you need. Many companies list their landscape packages on their website, as well as other services that they may offer, such as installation of features like barbecues and fire pits, as well as yard maintenance. If the company you are considering offers the landscaping services that you need, contact the owner to get a price quote.
It is important to take reviews from customers into consideration. Most landscaping services websites display testimonials from satisfied customers, and some may even allow you to contact them to get more details about what made them so satisfied with the company. You can typically also find independent reviews online for each landscaping company, as the testimonials on the website are usually filtered so that only the positive ones appear. An unbiased review site will likely feature both good and bad reviews of the landscaping services, if there are any. You can also ask friends, family members, and neighbors about the landscaping business that they have hired.
Once a representative from the landscaping services company arrives at your house, you should be able to get a free price quote. At this time, ask about the estimated date that the work would be done. You should also find out about policies, such as whether the entire payment is due upfront or in installations, whether payment plans are available, and what the procedure is if you do not like the results. Also be sure to verify that they are insured. Once you have these answers from a few companies, you can usually make your choice with confidence.
Man mowing the grass