How Do I Choose the Best Kids' Luggage?
Choosing the best types of children's luggage often depends on the type of trips for which it will be used and the needs and preferences of the child. If your child is taking a short trip, he generally will not need much luggage. You may also want to consider buying kids' luggage with wheels, which will make it easier for him to transport. Before buying luggage for your child, be sure to set a budget, and perhaps consider letting him pick out which luggage he likes.
The first thing you must consider when purchasing kids' luggage is how long the trip will be and what the child needs to carry. If he will be going on a short weekend trip to grandma's house, consider investing in a quality backpack. You will usually be able to pack a couple changes of clothes, toiletries, and some small toys or coloring books in these types of bags.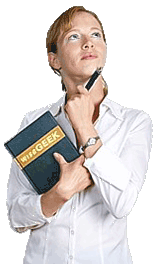 When choosing a large backpack, wide, padded straps are essential. These will typically be much more comfortable than thinner, less padded straps. Also, you may want to purchase a child's backpack that has a hip strap that buckles in the front, which will help distribute the weight more evenly, causing less back pain. Some larger backpacks also have wheels.
Wheels on the bottom of kids' luggage will make it much easier for them to transport. This is especially important when he has a heavy load or is traveling a long distance. Luggage wheels can make it much easier for a child to transport his own luggage during flight changes, for instance. Some types of wheeled kids' luggage is also designed for them to ride on, if they get too tired to walk.
Since luggage can be rather expensive, it is important to make a budget before making a purchase. Generally, kids' luggage that is more a little more expensive is a better quality, meaning it will stand up to the wear and tear and abuse of frequent travel. If you travel often, it may be a good idea to spend as much as you can afford. Additionally, a luggage set will often cost much more if you by it piece by piece. If your child will need all of the pieces to a particular set, it is usually more economical to purchase the set together.
Lastly, you may want to take your children shopping with you when purchasing luggage for them. This way, they can pick out a color or design they enjoy. Boy's luggage, for example, may come with images of certain superheroes on the front. Girl's luggage may come with images of a popular cartoon princess character. It is also a good idea to let them try the luggage out, to ensure that it is comfortable for them to carry.
AS FEATURED ON:
AS FEATURED ON:






Woman holding a book