How do I Choose the Best Inventory Tracking Software?
When choosing the best inventory tracking software for your business, make sure you consider only the software programs that fit the needs of your business. You'll want software that fits your business size and is scalable to meet future growth. It should be relatively easy for your employees to learn, and provide training and support when you need it. It should also fit within your budget, and not include a lot of expensive features your company doesn't need. Start by determining what your business needs to track the products your business has in inventory.
Make a list of the features the inventory tracking software needs to possess. For example, some software programs are specifically designed to meet the needs of a small business carrying a limited amount of inventory. Other software programs may better fit large companies that have multiple users of the inventory system and manage a larger amount of inventory.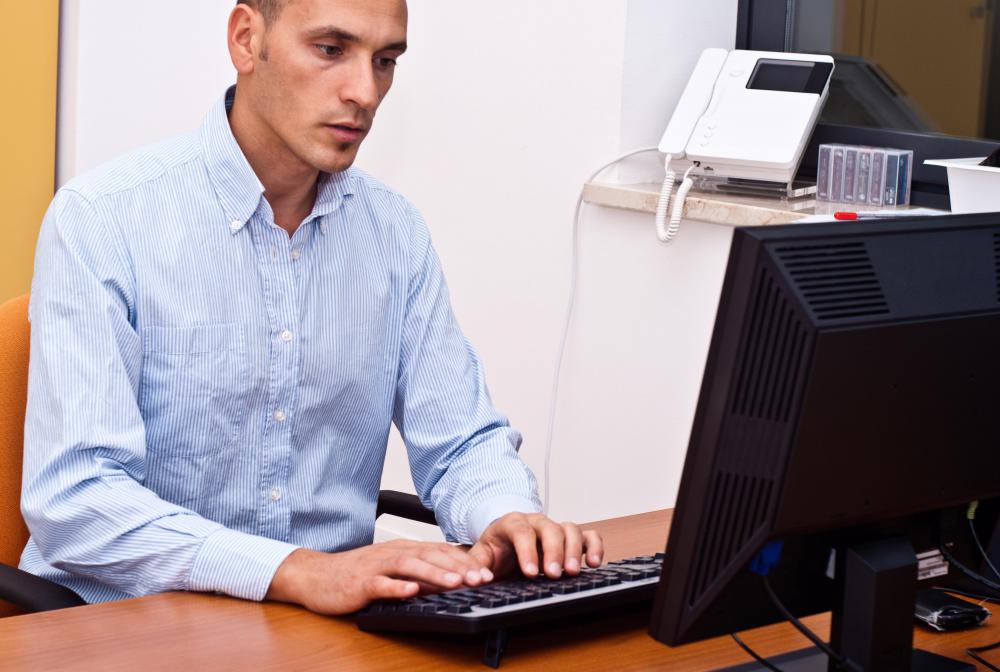 Next, assess your needs for training and ongoing support once you implement the inventory software. Some inventory tracking software is easy to learn, while other programs are more complex. When reviewing available inventory tracking software programs on the market, research if any initial training, set up, and ongoing support is included in the purchase price of the software.
Another aspect to take into consideration when choosing the best program is the scalability of the program. Determine if you can customize the program to fit the size of your business now. In addition, determine if the program can keep up with the growth of your small business as it grows and changes. The best inventory tracking software may be one that can change and adapt to the needs of your business.
Cost is another factor to consider when choosing the best inventory tracking software for your business. You may find a program that fits all of your requirements, but if it so expensive that you cannot afford to purchase it, then it is not the best choice for your business. The best way to choose the best inventory software program is to gather up all of your needs and wants and compare it to the programs that you can afford to purchase.
Once you have assembled a list of the different inventory tracking software programs available, evaluate each program until you find those that fits the majority of the items on your wish list. The cost of the program should be one of your considerations. Once you identify the program that fits the most of your needs and is affordable, you have likely found the best inventory software program for your business.