How do I Choose the Best Internet Merchant Account Provider?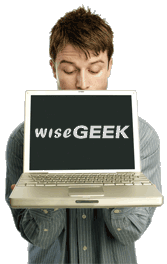 When the time comes to choose the best Internet merchant account provider, you may find that you have numerous options. With so many choices available to you, however, you may find it difficult to select the best one. A good place to start may be with asking other business owners for information about the merchant account providers they use; you may hear both good and bad reviews this way. You may also look for reviews and complaints online. Once you've compiled a list of merchant account providers that have good reputations, you may then compare them in terms of fees and other costs; sales volume caps; and other merchant account terms.
One of the most important things to consider when you want to select the best Internet merchant account provider is its reputation among other business owners. Unfortunately, it can be hard to figure out which providers really deliver on their promises. To do so, you may ask fellow business owners for reviews and recommendations. Likewise, you may search online for reviews as well as complaints filed against the providers you are considering. If an Internet merchant account provider has a good deal of complaints listed against it, you may do well to cross it off your list.
Costs may vary a good deal from provider to provider. You may do well to cross the Internet merchant account providers that charge setup and application fees, or high fees in general, off your list. There are many companies that do not charge fees for accepting applications and setting up accounts, so you may decide there is little reason to pay these added fees. You may also do well to review a provider's contract terms before you sign. Many companies charge hidden fees they fail to disclose when providing rate quotes or posting advertisements.
Some providers set account terms that are less than desirable, so you may do well to compare providers based on the terms of their contracts. For example, some providers may place a limit on your credit card sales processing in a given month. Others may restrict the processing of credit cards from international customers. Some may even restrict the types of sales you can make with your merchant account. To avoid frustration and hassle, you may find it beneficial to review and compare the terms offered by each Internet merchant account provider on your list before you make a decision.
Man holding computer