How do I Choose the Best HVAC Companies?
To find the best HVAC companies in your area, it is a good idea to first collect the names and numbers of each business and contact them by phone. This information can be found online or through the local phone directory. You may also want to make out a list of questions beforehand, and have it handy when you make each call.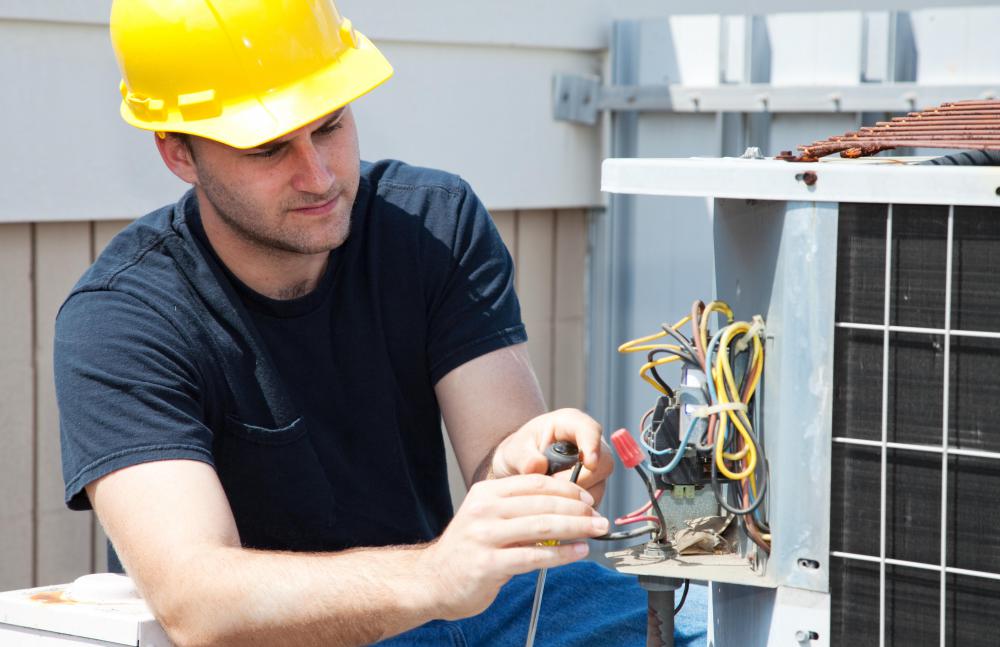 Questions to ask HVAC companies include whether or not they take your kind of project, what the price ranges are, what general turnaround times are, and whether they have reliable references. A good company will be more than willing to answer these questions, and any additional ones you may have. If any of them seem hesitant or unsure of how to answer, move on.
After you've narrowed down the list of potential HVAC companies you may consider hiring, invite them each to come to the building where the work will be done. This will allow them to inspect any current ductwork and systems that are in place, as well as take a look at the working environment for potential issues. They should be able to give you a more accurate price quote at that time so you can make a decision that is within your budget.
If you get references from a company, be sure to follow through on them. Former clients will be more than happy to give you the inside story on what it's like to work with a company, whether good or bad. A company that gets glowing reviews from all references is probably a safe bet. This is not to say that if a business has the occasional unsatisfied customer it is not a good company, but why take the chance?
You should also ask all HVAC companies in question about the products they offer and their manufacturers. A good company will be highly knowledgeable on the systems they install and will be more than happy to give you information regarding their expected performance, maintenance, and capabilities. This step will prevent confusion later on when repairs need to be made, filters changed, or thermostats reset.
Once you have found the right candidate, don't be afraid to monitor the progress of your project. If you have chosen the right person, things will be more or less on schedule and on budget. Don't hesitate to question things if additional costs arise, things are moving more slowly than you anticipated, or you have any other concerns. Most of the time issues can be worked out amicably.
Refernces from former clients may help identify the by HVAC company.