How do I Choose the Best High School Curriculum for my Child?
Choosing the best high school curriculum for your child can be a positive experience if you stay focused on meeting his or her future career goals. These should be the teen's goals and not the parents'. It's also important to choose a high school curriculum in which your child can thrive and excel.
Who is your child? What are his or her main interests, strengths and abilities? What are his or her weaknesses and dislikes? What are his or her favorite and least favorite aspects of school so far? Asking teens questions to find out who they are and what interests them can help parents choose high school curriculum that their children find motivating: this can give teens a good start toward reaching their dreams.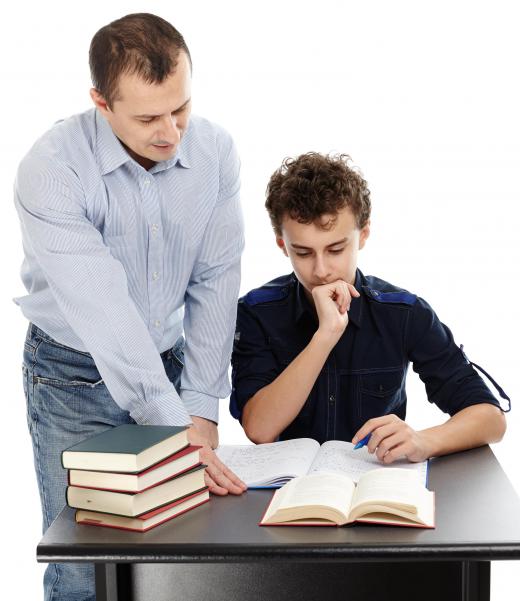 Parents and teens should first consider all of their options before settling on a particular high school curriculum. Look at programs in public, private, charter and online schools to find the best choice for your child. Of course, budget is also a deciding factor for many families, but in the initial planning stages it can be best to not count any curriculum options out since scholarships and grants may be available in some cases.
If your child has special needs, whether remedial or advanced, it's a good idea to begin your high school curriculum search with those in mind. Next, consider the environment in which your child learns best. Online high school works well for some teens, but if your child lacks motivation or dislikes working alone for most of the day, an Internet self-paced curriculum may not be the best choice. Homeschooling is another option that works well for some students and families, but not others.
A common mistake parents make when selecting high school curriculum for their child is to forget to consider his or her emotional as well as educational needs. This relates highly to how he or she is likely to interact with other students, so that should definitely be a consideration in your search for your child's ideal curriculum. Other considerations are extracurricular activities, dress code, security and reputation as well as the school's values.
Check how close the school's philosophy matches your child's curriculum and environment wish list. How much are sports, arts and athletics valued? Are your child's main interests well represented? School award cases, field trip destinations, clubs and special projects can help give you an idea about what subjects and accomplishments each school values. Once you've narrowed down the school curriculum of a few schools that may be ideal for your teen, let him or her list the pros and cons of each to help make the deciding choice.


By: Christian Schwier

Checking how closely a school's goals and curriculum match parental goals can help in school selection.

By: xalanx

Curriculum designed by parents who homeschool their children may be different than curriculum designed by teachers in a public school.

By: michaeljung

The classes at an alternative school are typically smaller than those at more traditional schools.

By: Actionpics

Extracurricular activities are one consideration parents must have when their children enter high school.